Make Up For Ever has launched some new products this fall, and reformulated some old ones!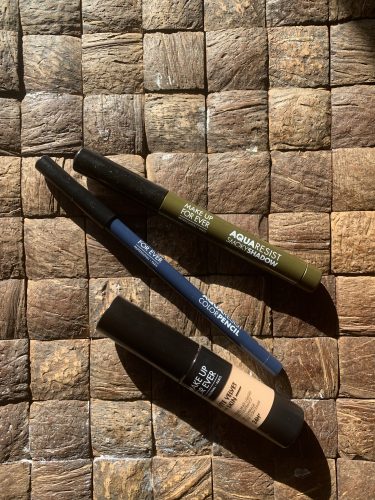 First up is their new Matte Velvet Skin High Coverage Concealer ($36). This is indeed a full coverage concealer and it dries completely matte. It's great for those times that you want a crease-less look for your under-eyes, but because it's matte, remember that it will accentuate any dryness. So if you have dry skin under your eyes, then wear an eye cream underneath! It is long-lasting! I have the shade 3.5 which has red undertones, but I could probably also go with 3.6 which has golden undertones.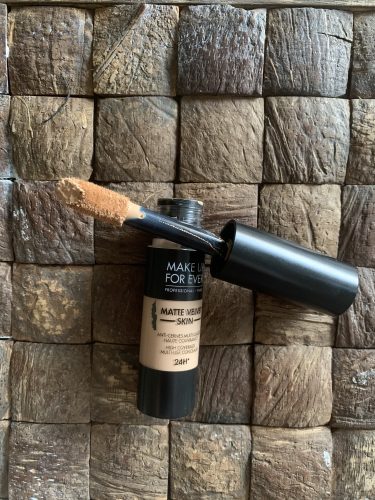 It also has a huge wand so that you can use the light shades to highlight your whole face, and a deeper shade to easily contour. The wand kind of reminds me of the Tarte Shape Tape and I know that lots of brands have copied that look and idea, but at least this is a concealer that you can actually buy in Canada.
Next: The Aqua Resist Smoky Shadow ($30).  If you've been using their waterproof eye pencils on your whole eye like I have been for years, this is a good alternative.  That being said, I've found this to be so creamy so I use an eye primer underneath.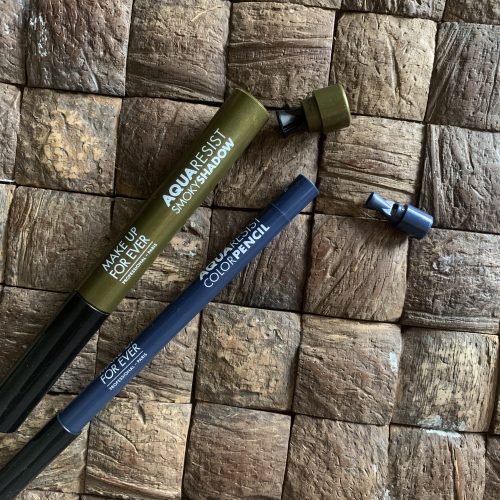 There's also the new Aqua Resist Eye Pencil ($29) which is just for lining.  Both of them have a creamy consistency that doesn't tug at your eyelids.  They also have sharpeners at the end so that you can get a really fine line, but I find that I can't sharpen the eye pencil without it breaking – it's just so creamy.
You can find the whole collection at Sephora.