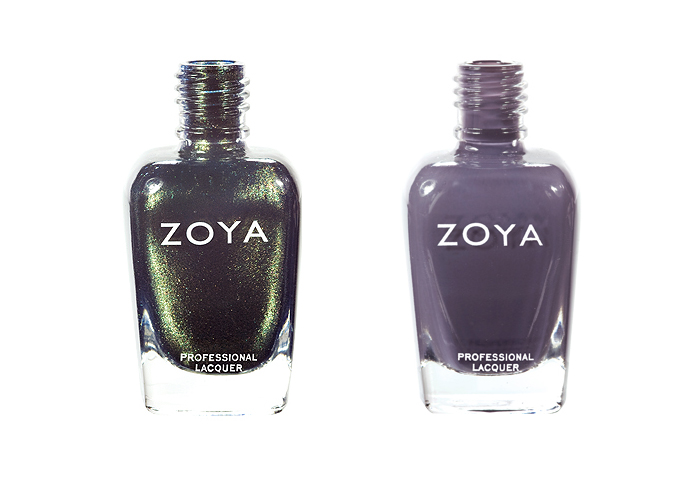 If you've put the dark polish on hold for the summer, you've definitely got to bring it back for Fall.  My two fave colours are from Zoya: Edtya and Kelly.  Edtya is from the Wicked collection which is all metallic colours, and Kelly is a creamy grey from the Wonderful collection which is all creams.
You know, even though I'm usually a sucker for creams, this time Edtya has stolen my heart because it's the perfect oil-spill dark polish.  Swatches are at the bottom of this post.
Here are all the polishes in Wicked,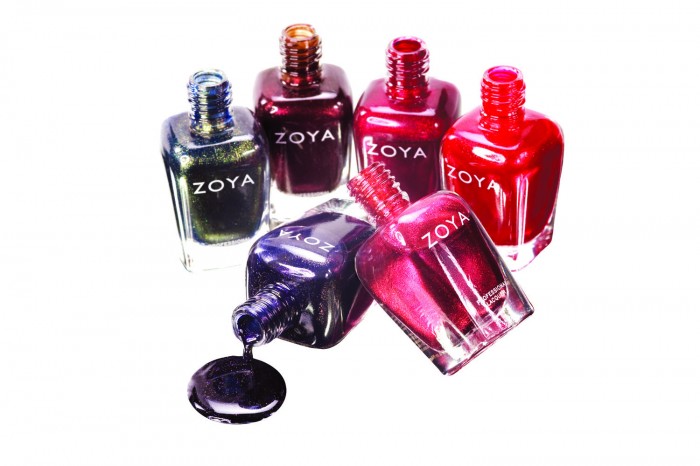 and all the ones in Wonderful.
Which ones have you got your eye on?
Finally, here are my swatches for Edyta and Kelly.  Edyta is actually a dark smoky green with lots of golden shimmer, while Kelly is like a denim blue.  Both are so pretty.