Guess what, friends?  I am now a Wayspa ambassador, which means I'm going to be reporting on spas around me.
Wayspa is essentially a gift card service that lets you give and receive gift cards that you can use at any Wayspa-registered spas.  What that means is that someone in Toronto could give someone a Vancouver a Wayspa gift card to be used in any city that has spas that accept Wayspa gift cards.  You can even use the gift cards on product instead of services.
My first mission as a Wayspa ambassadress was to get a really great pedicure – as you know, August was crazy busy for me, and although I was technically on vacay, I didn't have a lot of "spa time".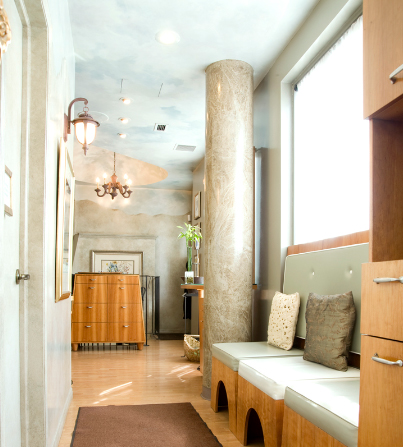 So I headed to Swizzlesticks in Kensington to relax at their Aveda spa for some pedi time.
Swizzlesticks actually has a full-service salon, and there's a cute little spa area on the second floor.  My friends claim that their body wraps are amazing, and that the entire spa has a very relaxing atmosphere.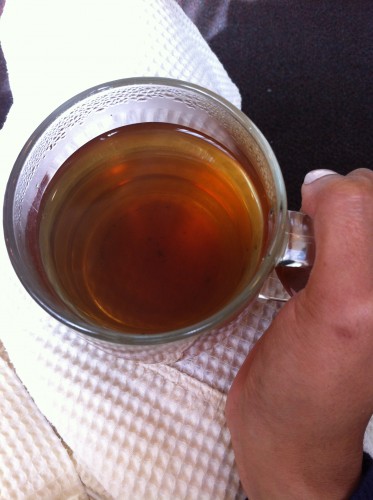 Both the salon and spa are Aveda-associated which means that you get served the yummy Aveda herbal tea when you arrive (I had three cups!), and get treated with the heavenly-scented Aveda products.  The salon uses OPI nail polishes, so there's sure to be a shade you love and is familiar to you.
The spa was quiet and relaxing, and thankfully the tools that they used on my feet had been medically sterilized and came in their own sealed packets.  I even got to take my foot file with me because they don't reuse them.  My Swizzlesticks host was also super knowledgable about foot care, and a total beauty addict so that made for some fun chit chat during my pedicure.
I got the Thai Spa pedicure ($95) which uses a their signature Thai Spice® Essential Oil composition in the products to revitalize my feet.  The spicy lemongrass and ginger blend woke me up totally made for a unique spa experience.
As I left with my feet ready for my sandals, I was given a $25 gift certificate for the salon which was an awesome treat.   If you do head to Swizzlesticks with a Wayspa gift card, you can only use it in the spa.
Swizzlesticks is centrally located in Kensington, where the parking is ample and not too expensive.  The spa is on the second floor.
Swizzlesticks Salon and Spa
1211 Kensington Rd NW,
Calgary, Alberta
Tel: 403.270.7333
Toll Free: 1.800.770.7687
swizinfo@swizzlesticks.com
As I mentioned, I'm now a Wayspa ambassador, so if there are spa services you want to learn more about, let me know in the comments!