I wouldn't say that I'm a frequent spa goer, but a few times a year, I think it's important to take some time out for yourself and relax.  One great way to do that is by going to the spa, and this fall, I went in for a Coffee and Sea Kelp Contour Wrap at The Spa Ritual.
A wrap is a combination of a scrub and a moisturizing treatment.  It's a great way to rejuvenate your skin and body before the winter because it gets rid of dead skin (and after the summer, mine was a little big sun damaged) and it also allows fresh ingredients to really soak in. The Spa Ritual was the perfect environment to get this treatment in.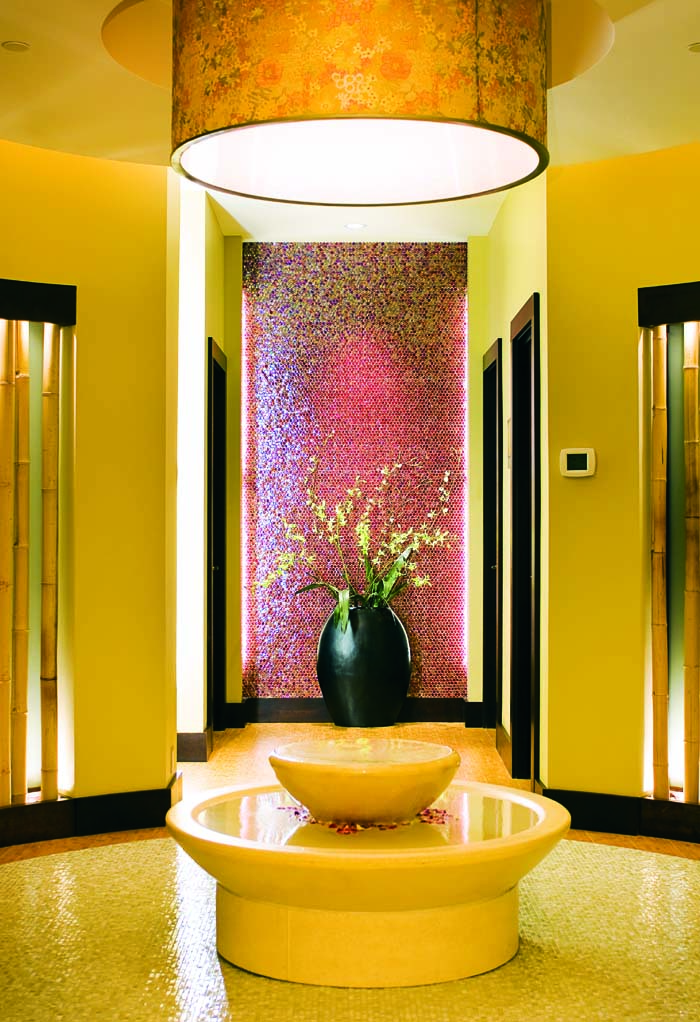 The spa is inspired by Southeast Asia, and the inspiration is present in the ambiance of the spa as well as the treatments that they offer. After checking into the spa, guests go through a heavy wooden door into the calming area of the spa itself.  The centre of the spa has a small pond of water, which immediately makes you feel more serene.  Pass by the Tea Ceremony room decorated with fresh flowers, and exchange your shoes for Balinese slippers as you would in Asia.  After changing into the spa attire, your host leads you into the waiting area where light snacks and green tea await you.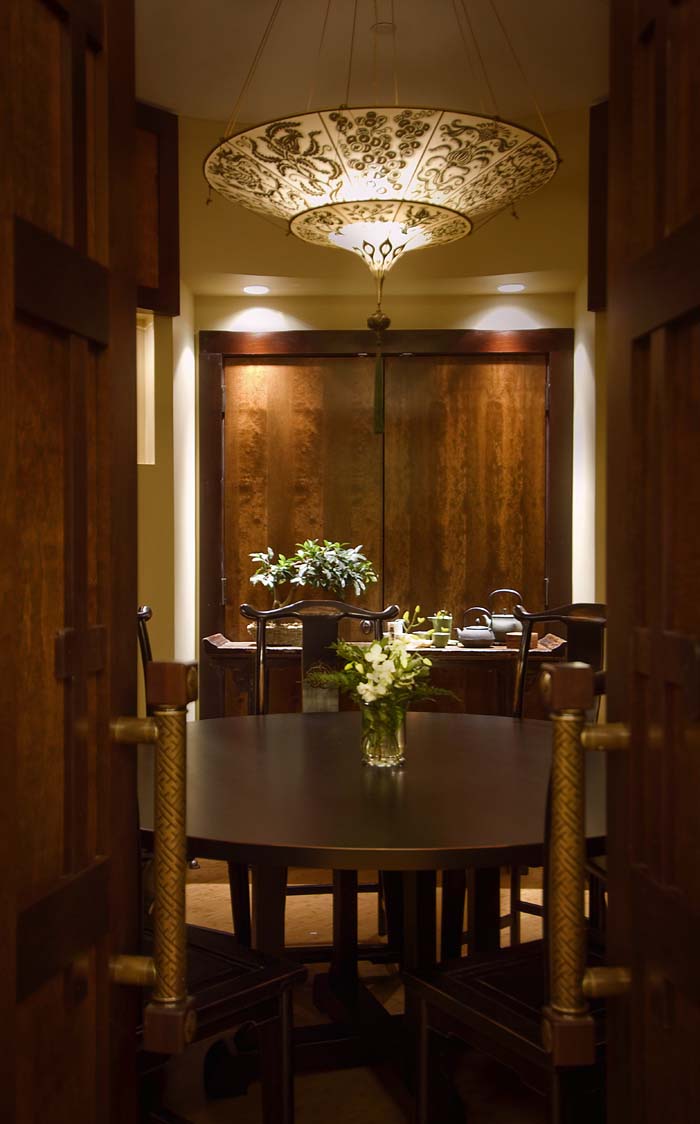 My favourite part of the waiting area was lying on Swedish lounge chairs that were heated from within.  The coziness of the heated chair totally relaxed me before my treatment.
The Coffee and Sea Kelp Contour Wrap starts with a rub using their Coffee and Sea Kelp scrub.  The rub provides anti-cellulitic benefits, because of its invigorating nature.  The products they use have been infused with something that provides a hot and cold sensation on your skin.  It was a little like using Tiger Balm on sore muscles, and the spa uses Nanah Mentha leaves to wake up your senses.  Real Macademia Nut oil nourishes the skin, and you're left with really supple skin.  After having your skin scrubbed, you are wrapped in linens to help your skin detoxify and for cellulite to break down.  Meanwhile you receive a mini-facial so you can really relax.  After washing up, you're moisturized and left with smooth glowing moisturized skin.
The spa also offers a concierge service which can organize lunch, and services so that you can really enjoy your time at the spa.  While lunches have to be ordered in advance, the spa also has a variety of healthy smoothies available for guests to order when they arrive at the spa.  I had their most-popular flavour – blueberry – and it was just what I needed after spending a couple of hours in The Spa Ritual.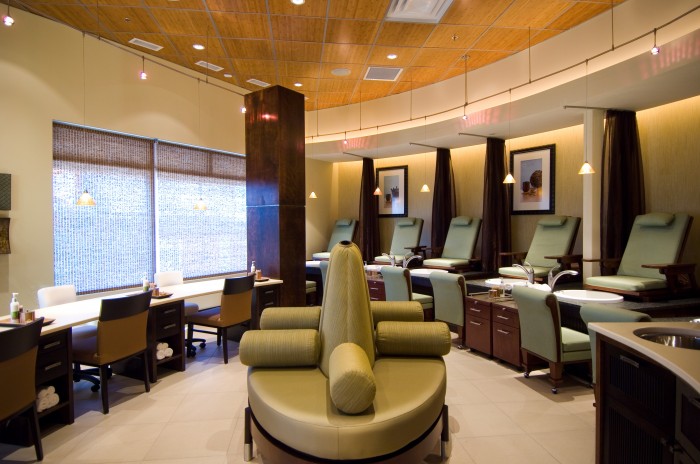 My morning at The Spa Ritual really was like a slice of heaven.  The calm environment was completely removed from the everyday world, and I almost didn't want to leave the spa after my time there came to an end. If you're ever on the west coast, you can also visit The Spa Ritual's sister spas.  They also accommodate groups quite well so that no one has to be left out of the spa experience.
The Coffee and Sea Kelp Contour Wrap is 60 minutes and costs $140.