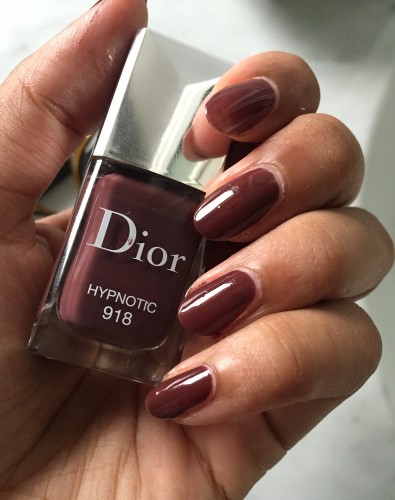 This fall's nail is dark but not too dark.  I've been using Dior's Hypnotic pretty consistently – it's a nice change from the deep dark reds that normally go to and a bit of brown is so in right now.
I really love Dior's nail polishes because they always deliver pigmentation, shine, and staying power and this colour is no exception.  The swatch you've see above is just one coat and the colour is so rich.
The formula is exceptional and is free from phthalates, toluene, formaldehyde and synthetic camphors.  The brush is wide and distributes just the right amount of pigment to the nails without pooling at the base.