We are loving Joico shampoo and conditioners in a big way this year. They have managed to seriously rehab our super dry hair and that's just when we use them in the washing and conditioning stage alone!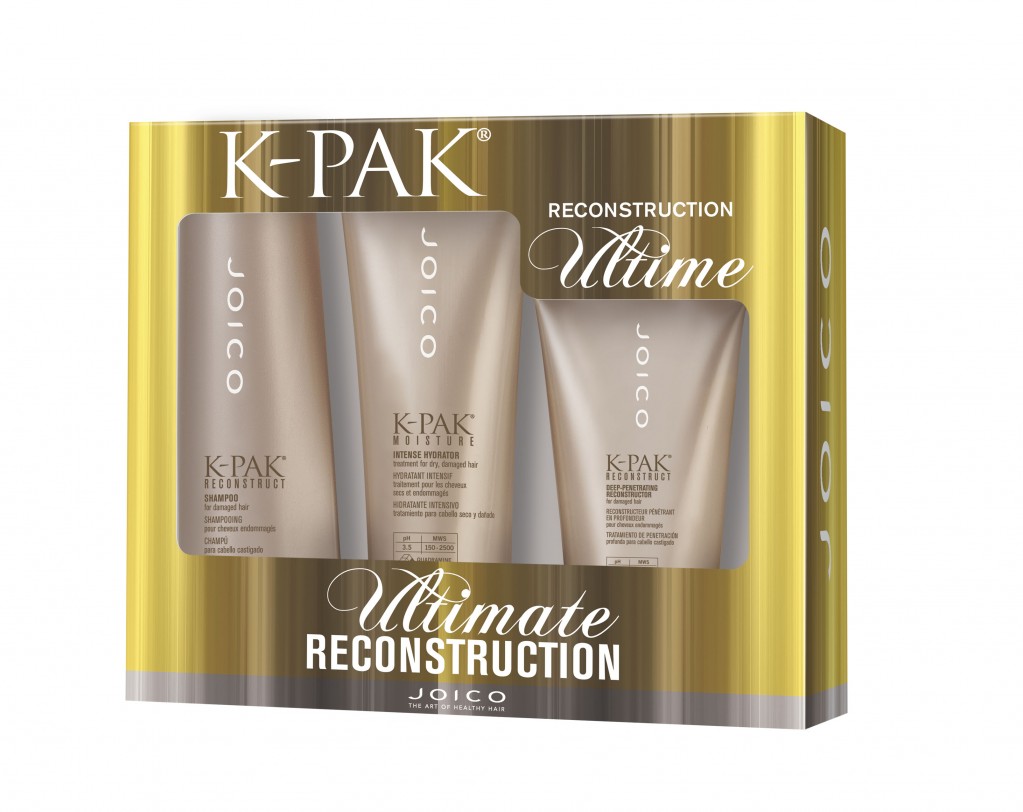 That's why this season, we recommend picking up their gift packs from the drugstore at this time of year.
The Joico gift packs include their shampoos and conditioner in one handy container, but they are also cheaper than buying the set separately and they're great for having on hand for gifting to those people who are difficult to shop for or maybe aren't close enough for you to get something uber-special for.
I really like the K-Pak Reconstruction trio – it retails for $30 whereas it would cost you almost $60 to get everything separately, so it really is a good deal!  Joico is salon quality products and I think that they are some of the best shampoo and conditioners out there, so you really can't go wrong with these.
Joico products can be purchased at the drugstore or at salons.