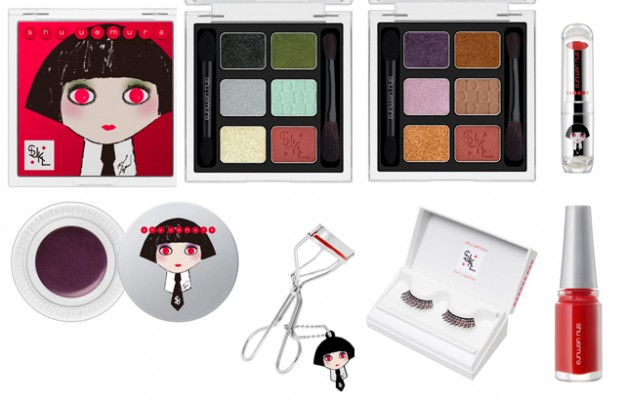 …is the Karl Lagerfeld for shu uemura Holiday Collection 2012. The collection is to die because it was designed from top to bottom by Karl Lagerfeld which is interesting because he doesn't even design products for Chanel's makeup collection!
The collection is a tribute to shu uemura with the colours, package design, and photography being done by Lagerfeld. It is to be a mixture of Karl's European sensibilities meeting Japanese pop… though just by look at the "mon shu girl" that's the icon for the collection, one definitely gets more Tokyo than Paris from the collection.
The colours too feel more fun than what the average Chanel girl would wear. Truly, this collection is for the Chanel girl in Tokyo because the colours are bright and fun to play with rather than being steady, and easy to wear like the ones that chanel comes out with.
Regardless of whether this is really your style or not, the collection is a collector's dream because of all the pop art on it, and because of the fact that it's a very special collaboration.
My favourite products are the palettes ($85 each).
The Karl for Shu Smoky Velvet Palette has a lovely smoky black glitter that makes it covet-worthy. This would be perfect as a unique liner or used all over as a new kind of smoky eye.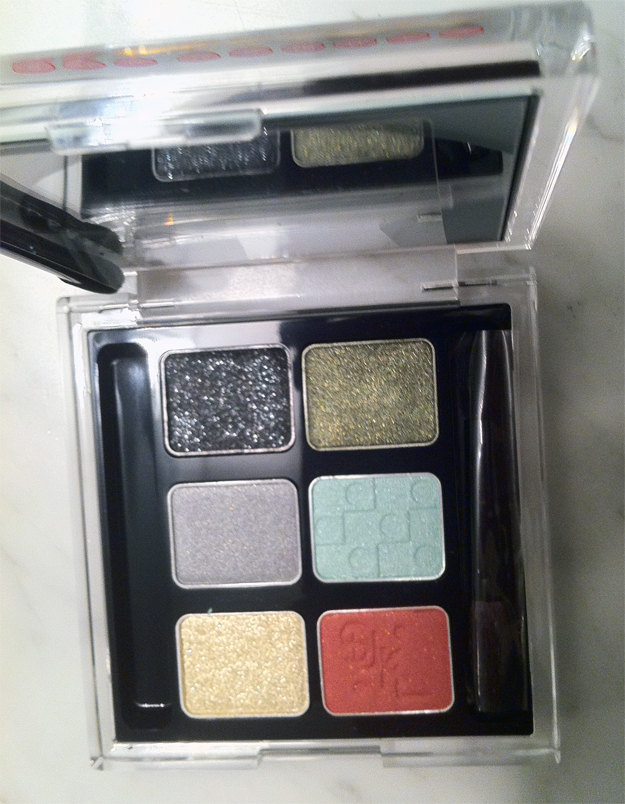 The other palette in the collection is the Karl for Shu Prestigious Bordeaux Palette which has more wearable colours because it's a mixture of golds, purples and pinks. There is an intense amount of shimmer in some of the colours so it's more suited for a special occasion.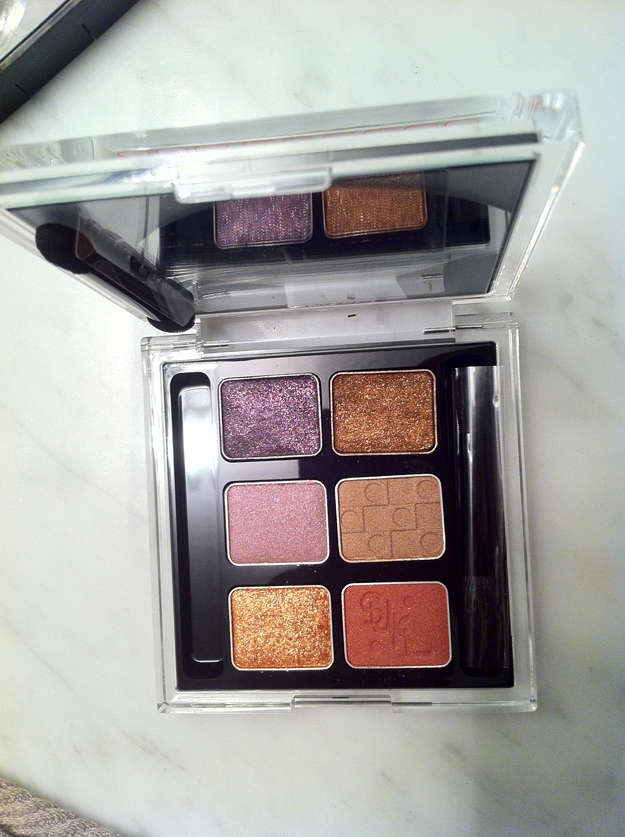 The collection also has 4 new shades of Rouge Unlimited lipstick ($31), my favourite being the Mon Shu Red which actually wears more like a super bright coral. The formula is moisturizing and glossy making this lipstick very easy to wear. Each lippie has a cute little Mon Shu Girl image on the bottom.
The eyeliner colour is Blackish Satin Purple which is really more of a purple than a black ($29) and is maybe the one product in this collection that's nothing to write home about.

The nail colors in Shu Shu Red, Royal Beige, and Karl Black ($20 each) come with special nail stickers with Karl Lagerfeld's artwork so that you can customize your look even more. I love the print on the stickers because it instantly brings your nail art into Fall and is super trendy.
Royal Beige is a super pretty peach beige that will look good on a lot of skin tones.  It's got a bit of teal shimmer in it, but that didn't really translate when I wore the polish.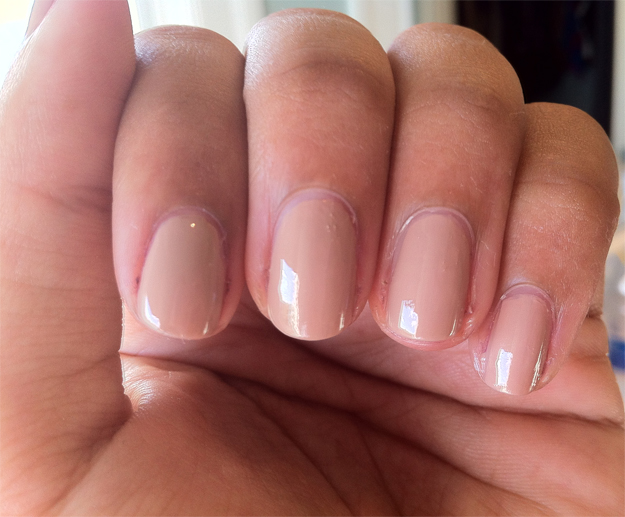 Shu Shu Red is also really pretty – it's very pigmented and I got amazing coverage with 2 coats.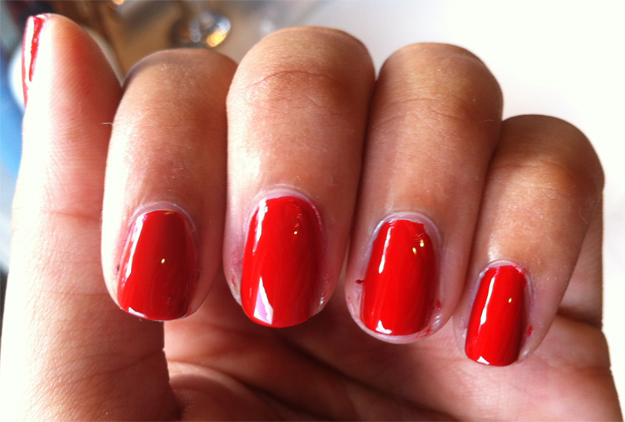 Karl Black is probably the most interesting colour – it's a pure shiny black with gold and silver glitter in it.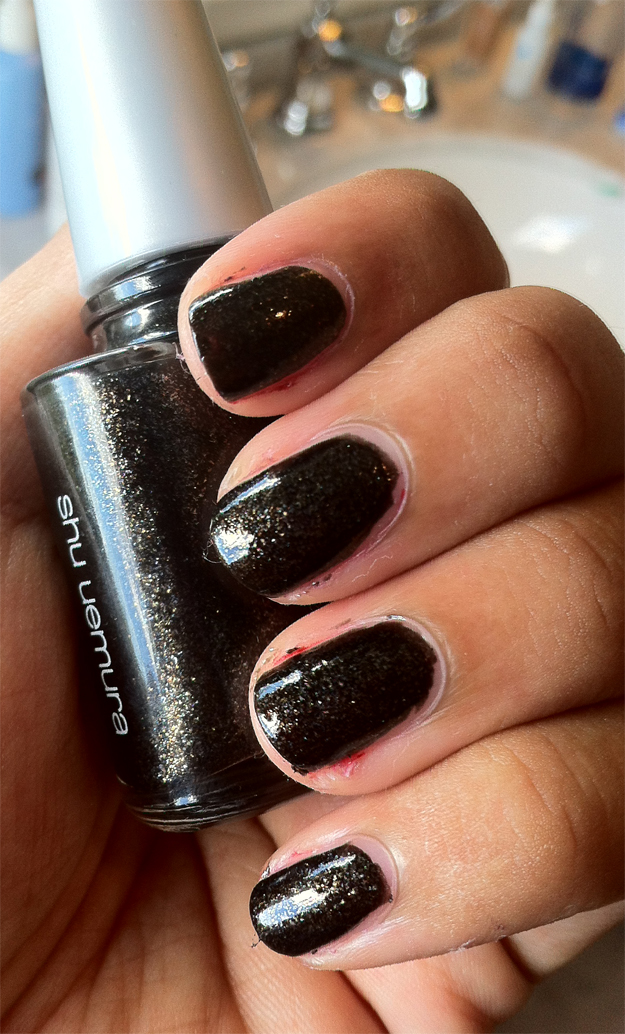 The collection also has accessories: A Shu Eyelash Curl and Karl ($24), Karl for Shu premium eyelashes ($75) and mini eyelashes ($23), Underbase Mousse ($46), and a cleansing oil Premium A/O advanced ($98).
Everything is limited edition, available this month, and exclusively at Holt Renfrew for Canadian customers.
Will you be picking anything up from this collection either for yourself or for a fashionable friend?
Check out images of Karl working on the collection.