Just a little love for one of my favourite blushes: Bobbi Brown Illuminating Bronzing Powder in Maui.  It's a warm bright pink blush with gold shimmer.  Not sure why they call it a bronzing powder since it's not bronze at all, but it looks nice on warmer skin tones.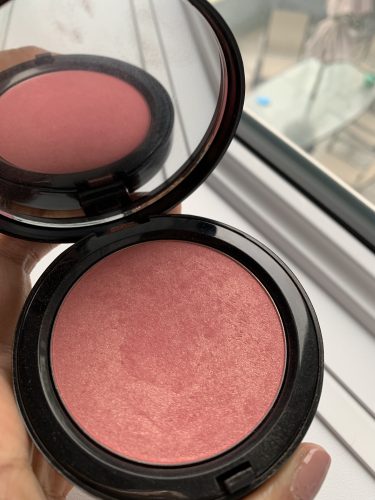 Pick it up at the Bobbi Brown counter for $54.
This huge compact has lasted me forever.  I find that blush is very difficult to use up.  I've had this one for a few years and you can see that there's barely a dent in it. It's very pigmented so a little bit goes a long way.