I made a video on IGTV a while ago talking about some of the peels that I had tried, and the Beautycounter Overnight Resurfacing Peel was one of them.  My beef with the peel was that Beautycounter wouldn't list the percentage of active ingredients in the peel. There are lots of peels out there that do this: Neostrata peels, Biologique Recherche, etc. all say how much active ingredients are in the peel.  This is helpful because if you're just adding acids into your skincare routine, you want to go low and go slow. Low percentage of active ingredients to begin with otherwise suffer a crazy burning sensation when you use the peel because your skin won't be used to it.  Neostrata actually does it best, because they offer toners in 8%, 10%, and then peels with a much higher percentage with the idea being that you wash off the peel after the recommended time left on your skin.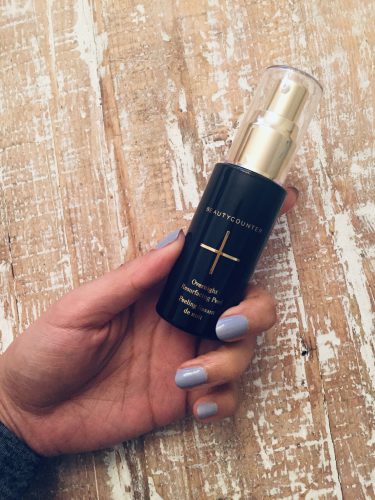 Anyway, that's a rather long intro about the Beautycounter peel that I actually want to talk about because it's my favourite.  The instructions on the peel are to leave it on your skin overnight – this is different from most other peels – and use it just 2-3 times a week.  The formula is unspecified amounts of lactic and glycolic acid. Both are great for exfoliating the skin, but lactic acid is more moisturizing so it feels a little more gentle and so that's what I'm loving about this peel.  The texture is non-sticky and feels like a lotion, so when I put this on at night, it feels comfortable and useable.
I love that this peel is in a pump bottle too.  It makes it easy to get just enough – I need just one pump.
Avaiable online for $79.