This has got to be the worst time of year, am I right?
Not only does it seem to be so cold, but the fun and hubub of Christmas is gone.  It's almost RRSP time, which means that it's almost tax time (and that's more of a hassle than anything else), and you know that you don't have another round of vacation holidays coming up.
So here's something that can make it all go away: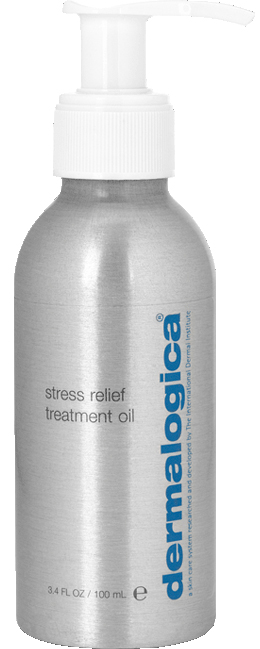 Dermalogica Stress Relief Treatment Oil.  You're going to love it even if you're not getting a massage because just a small squeeze of it into your hands makes you feel as if you're at the spa. Actually, I have a massage therapist who comes over and gives me a massage once a week, and when she uses this oil, I'm so glad that I didn't even have to get out of my pyjamas to have a spa-like experience (it helps that said massage therapist is awesome).
The oil is Sunflower based, but has a blend of sandalwood, lavender, lemon, orange, and clary oil in it.  The final scent is cool and calming – almost cleansing with the very first breath.  It reminds me of a shady forest where you end up to escape the heat, collect your breath, and calm yourself.  You too can have that experience right in your own home, thanks to this oil.
100 ml is $35.  Pick it up at Dermalogica spas, or online.