This gloss is now available in so many colours, and there were limited edition ones that came out in the holiday season, but this is the OG that you see here, almost finished.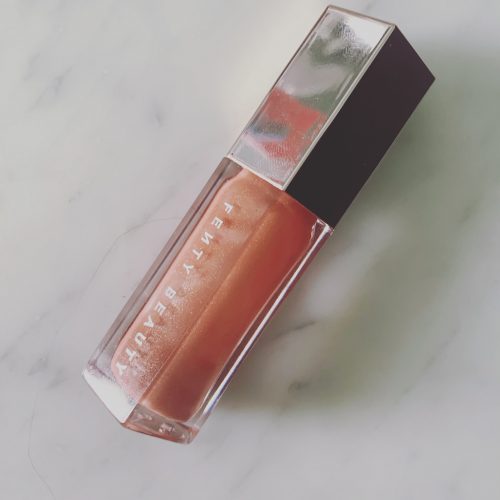 I have to say that I thought that this gloss was incredibly over-hyped when it first came out. I thought that a gloss in one colour was kind of meh, but then I got it as a present and I was sold. This is SUCH a moisturizing lipgloss, and it makes lips feel so good. It's also incredibly flattering on any and every skin tone that it's easy to wear. It looks good on so many shades of lipstick and just makes your lips look comfortable and shiny. I also enjoyed the subtle vanilla-caramel scent but liked that it had no taste.
Now that this gloss is almost done, I'm probably going to have to replace it, but with a pinkish colour – maybe Fu$$y.
Available at Sephora.