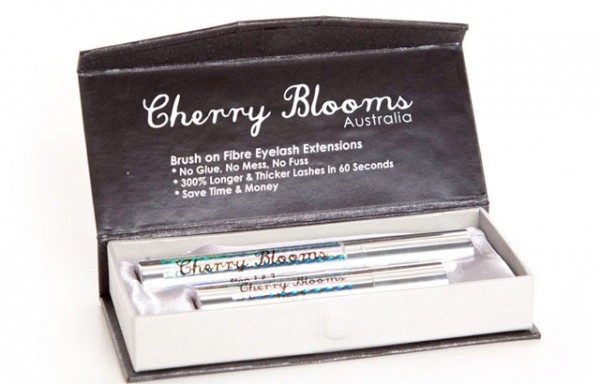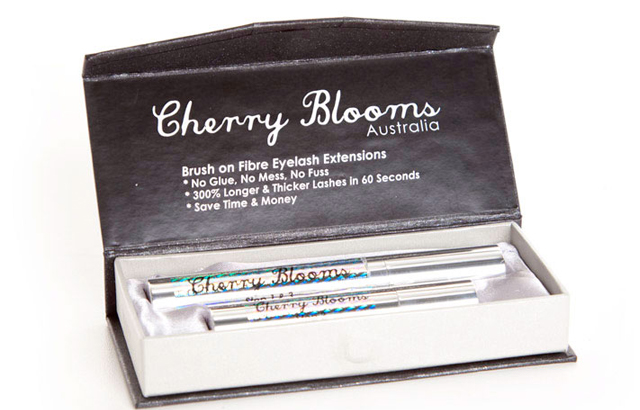 I love love love it when people have recommendations for me, and in the mascara department, there's nothing I won't try.  So I was thrilled when Sapphire Esthetics owner Amanda asked me if I had ever heard of Cherry Blooms.  Apparently, it was next to impossible to find in Calgary and she had customers who would try it and keep coming back for more.  Not into the retail side of esthetics, Amanda said that this was the one product worth stocking because people just love it.
I mean, the before and after pictures speak for themselves. These are Amanda's lashes.  The right side is before applying Cherry Blooms, and the left side is after three coats.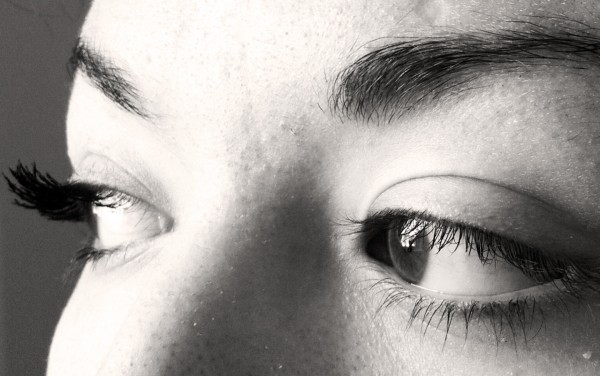 They say that these are extensions that apply like mascara, but it's really a fiber mascara system.  You apply a base and then fibers and then more of the base to seal the fibers in place.  You can do up to 4 coats of the fibers, sealing after each coat that you apply.
Of course, it's not all as easy as said.  There is fall-out… lots if you're not careful, although I will say that the mascara doesn't really flake, which is nice.  All said and done, at the end of the day, you're putting in a lot of effort to make your lashes look really good, and the final effect is comparable to using lots and lots of mascara.  My lashes look as full as they normally do with mascara, but the Cherry Blooms make them look really long too, and volumizing mascara doesn't really do that.
Here's a YouTube video on how to apply the system:
Removal is a snap because just water breaks the bonds and the mascara slides off in tubes.
Is it like having lash extensions?  No, obviously not.  I mean, extensions are a one-time application that last for about three weeks.  This is something you have to do daily.
But is it worth it?  Absolutely.  It's easier than applying fake lashes, and if you're careful, you can use Cherry Blooms to make your lashes look fake.  They'll look that amazing.
The kit is $65 and will last you three months.  You can get them at Sapphire Esthetics, located at 200 1907 34th Avenue SW, Calgary, Alberta, T2T 2C2. Call Amanda at 403.483.0188.