This one is close to my heart. I adore pink lipcolour and blush. To me, there is nothing more natural and more real than having pink lips. They are healthy and look like a young kid's would! I like to experiment with all kinds of pink lip colours, and have neutrals, naturals, nudes, and of course brights. These days, perhaps because of spring, I am even wearing a magenta lipstick and I love it.
Total Beauty can help you find your best pink lip colour.
Take this quiz to discover the ideal pink gloss or lipstick for you – mwah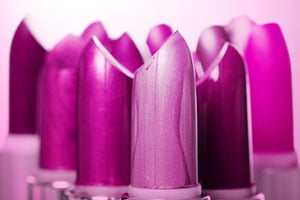 Makeup artists John Fussell and Jane McKay both agree that pink is a youthful, healthy color that can look great on everyone. But like red, pink takes on many intensities and undertones, so before you shell out more dough for this trend, take the quiz to find out which shades were made for you.