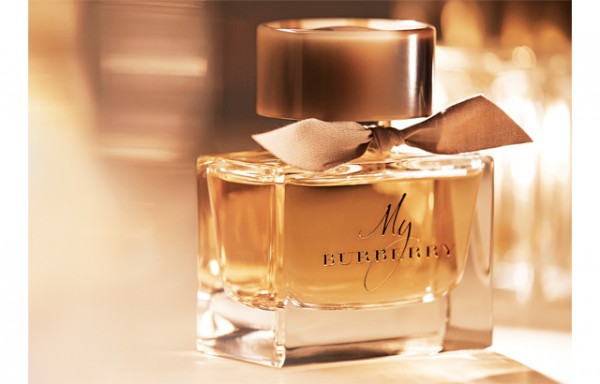 Mmmmmmm!
That's what I said when I smelled Burberry's new perfume My Burberry.
The perfume is fresh and easy to wear, with notes of Sweet Pea, Bergamot, Geranium, Golden Quince, Freesia, Patchouli, Rain-Tipped Damask and Centifolia Roses.
It's supposed to remind us of a London garden after the rain, but there are so many scents that are supposed to smell like that.
This one definitely has rain notes, with tons of freesia and roses coming through from beginning to end.  If you like floral scents but want one with some freshness, this is the one to check out.  It's not as warm as fall scents typically are, but it's lovely (and not all of us want or can pull off warm scents anyway).
$135 for 100mL and $98 for 50mL.