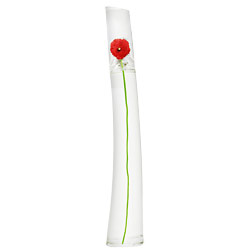 FlowerByKenzo is a classic and if you haven't smelled it, you are missing out on a crucial influence on the world of perfume.  You haven't smelled until you've smelled FlowerbyKenzo.  It is a powdery floral perfume that's strong yet subtle at the same time.  It is completely feminine and just makes you smell good.
Main notes include Bulgarian Rose, Musk, and vanilla and it's a floral musky scent that you will smell.
If you haven't smelled this already, chances are that when you smell it now, you'll think that it smells like something you've tried before.  It's probably true since this is the scent that's had lots of imitations since it was launched in 1999, but nothing's come close to it and as it wears it just gets better and better.
Do you already own Kenzo?  Have you tried it?  What do you think?