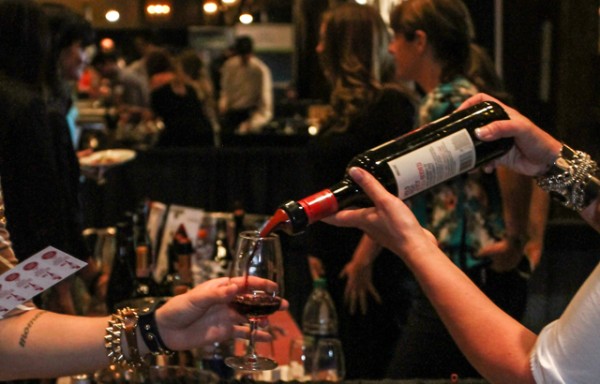 Apparently, this is the best foodie event of the year!
Head to Banff on May 30, and 31 for the annual Rocky Mountain Food and Wine Festival.
Hosted at the Fairmont Banff Springs Hotel, this event overflows with a wide selection of wine, beer and spirits while local restaurants tempt you with mini-main dishes and desserts. Browse the list of participating food exhibitors, and wine and beverage samples being offered at the 2014 Banff Festival:
This year, there's even an app that lets you search for products, and make notes about what you try at the festival.  If you're a frequent visitor to Banff, then this is the best way to keep in touch with what's happening at restaurants there.
Banff does have an amazing food scene – some of the best Italian and French restaurants that I've been to have been in Banff, and I'm really looking forward to the festival!
Tickets are available on the website, and you can purchase them for Friday 7-10pm or Saturday 2-5pm.  Tickets will also be sold at the door, but only if there are extra tickets left over.
Have you been to the festival before?  Will you be attending?  Let me know in the comments!