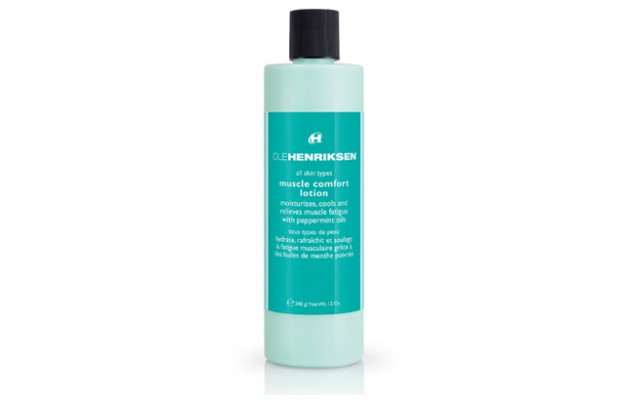 If your dad is sporty, then you need to get him this body lotion. I passed it on to an athletic friend who said that it significantly cut down on muscle pain and strain when used after an intense game or workout.  The lotion is non-greasy which makes it a pleasure to use, but is also filled with lots of muscle-repairing natural ingredients, including:
Geranium essential oil Strengthens capillaries and soothes
Lavender essential oil Heals, soothes, antiseptic, astringent
Peppermint essential oil Cools, energizes and stimulates microcirculation
Seaweed extract Hydrates with vitamins, minerals and trace elements
The peppermint oil is the best because it gives a cooling sensation to the muscles, but not one that's as offensive-smelling as Rub A535, or Tigerbalm.  It just works by refreshing and cooling the body so that it can heal.
Pick it up for $28 only from the Ole Henriksen website.