Now that the warmer weather is here, I definitely need to update my fragrance selection so that it's not something too warm.  Instead, I prefer cool fragrances that are light on the skin and don't overpower, but still can combat any natural odors that might not be the best.

My latest addition is the Chinotto di Liguria from Italian brand Acqua di Parma.  This unisex fragrance has the citrus fruit Chinotto as its heart. What makes chinotto interesting is that it's a bittersweet fruit rather than a very sweet one, and that makes Chinotto di Liguria quite fresh and not gourmande at all.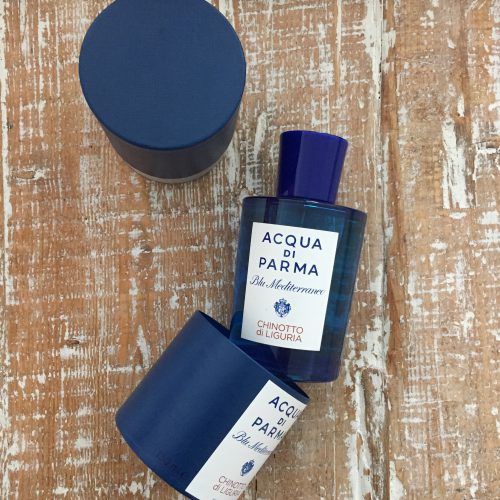 There are notes of chinotto in the opening of it, when you first spray it, but those die down and the heart notes of jasmine and fresh geranium come through.  Patchouli and Musk make up the base notes, but because this is an eau de toilette, it doesn't last long enough on me to actually have the depth of musk and patchouli.  I like that I get the freshness of the scent, because that makes it perfect for summer. It rather reminds me of a cologne or soap, and with that comes with a feeling of demure calm.  

This is not a bold vibrant scent, but that's not what I want for the summer.  For summer nights, maybe, but for summer days, this is absolutely perfect.

$172 for 150ml and $113 for 75ml.