Time to change up the fragrance game and wear something a little warmer for fall.  In my case, it's Tom Ford's Tuscan Leather which I just got. I've got Champaca, and Cafe Rose, and they're my favourites, so the people at the counter suggested Tuscan Leather and although it has notes of amber and vanilla in it which I normally avoid, I love this scent now that the weather is cooling down.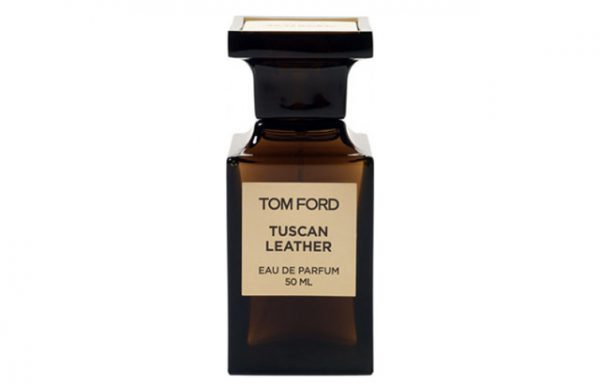 Firstly – omg – the longevity.  Rare is a scent that lasts all day on me, but goodness, this sticks to my skin and I'm liking that.  I can still get a hint of it on my clothes at the end of the day and there's nothing more delicious than walking into a closet that smells like Tuscan Leather.
Opening notes smell exactly of leather.  Think, new car smell, opening up a new wallet, getting a new purse.  It's weird, but the leather scent is accurate. The middle notes – and what I smelled for the majority of the wear time – is smokier amber.  It's sweet but not cloying. It reminded me of s'mores – you know when your marshmallow catches on fire? That's what this is but somehow the leather is still in the background so the overall effect is a refined memory.
Finally, the dry down is smoky balsam.  It's dry, woody, and what I can smell at the end of the day and that also reminds me of incense in the best way.
Pick it up at Tom Ford Counters – $175 for 30mL.