New from Calvin Klein this month is their perfume Women.  Check out the bottle: functional artistry, this bottle is at once glamorous but simple, which matches the Calvin Klein aesthetic.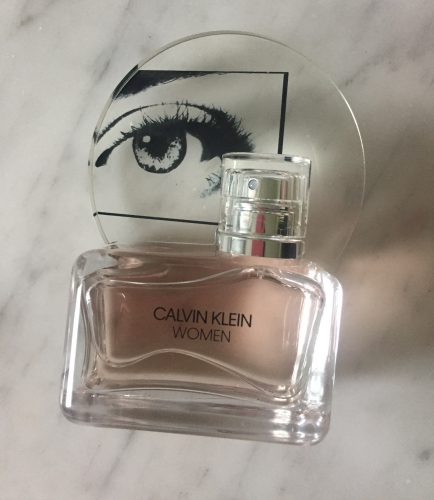 The scent is also a contrast.  The opening is a fruity floral with the notes of orange petal flowers, and a touch of eucalyptus keeps things fresh but not minty. The heart of jasmine, orange blossom, and magnolia which is feminine. A drydown of Alaskan cedarwood is soft and woodsy, and still unexpected.  Amber and white musk add a sweet soapiness that is pleasant with the cedarwood.
The fragrance is unique but not too strong, so it layers well and can be added to as you wear it. I love the cedarwood in it, and that's my favourite single note right now, so this is what I'm loving for the fall.
$52 for 50mL.