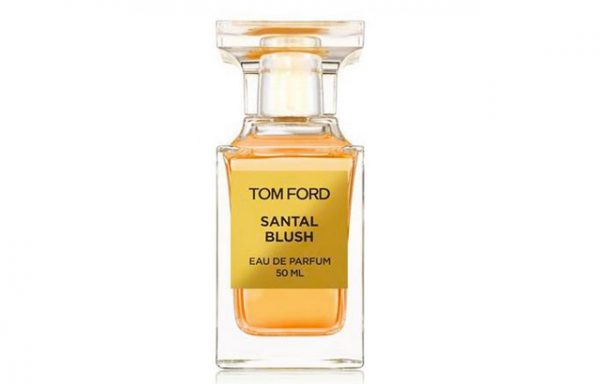 My latest favourite from Tom Ford is Santal Blush.  It's polished, airy, and cool – perfect for a bit of aloofness or to wear in a time where you think things are going to be hot.
The main note of Santal Blush is sandalwood.  Dry and almost powdery, it's a note that's present from the beginning to the end of the fragrance.  The sandalwood is blended with cinnamon, cumin, ylang ylang, balsam, jasmine, rose and musk – but what I smell most is a clean airy sandalwood.
The scent is so easy to wear.  Light but present and just interesting enough to feel like something special.
Lasting power is amazing and it's something you can smell from a bit away, and that's just with 1 little spray.  I love a scent that lasts and lasts, and this is definitely one of those. I can smell it on my clothes at the end of the day, and it's almost the same as what it was at the beginning of the day.
Available online and at Holt Renfrew.  $275 for 50mL.