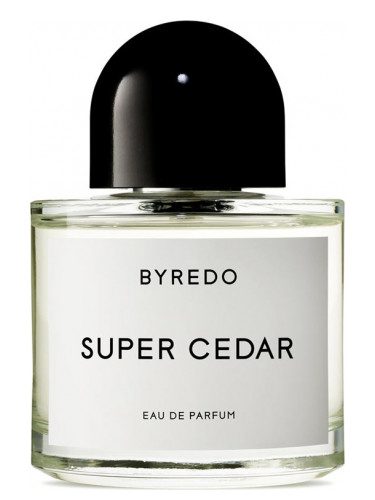 It's always always a good sign when you're wearing a perfume, and you get asked what IS that.  The first time this happened to me when I was wearing Byredo's Super Cedar, I immediately wondered if I had put too much on.  One spray doesn't seem like much especially when you're going to be out and about, but you never know.
I love Super Cedar because it's intensely dry and fresh.  Like a winter day in the woods, but without going outside.  Usually, I save scents like these for the summer, but I'm finding that it's working really well this fall too.  I like to smell how I like to smell.
Super Cedar smells like intense Cedar at first spray, and then dries down to what smells like Cedar and Vetyver and musk.  It's not at all warm or sweet which is just fine with me because I like my scents to warm up on me, not in the bottle. It's very long-lasting, and I can usually smell it on my clothes at the end of the day.
Overall, this isn't the most interesting or complex of scents, but its simplicity is what makes it work, for me, and I like that it's intensely cedary but without being woodsy.  It's so fresh and that's just what I want right now.
Byredo is available at Holt Renfrew.  $220 for the 50mL bottle.