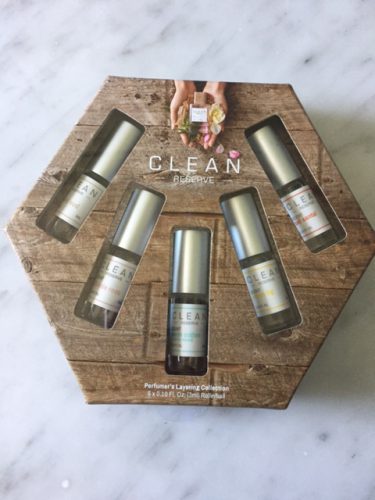 Sets of miniatures are a fantastic way of trying out a whole bunch of scents that you might not otherwise get a chance to try.  That's one reason that I'm loving Clean Reserve's new Perfumer's Layering Collection, which is a set of six Clean Reserve scents in mini rollerballs.  I mean, we love anything mini around here, so this is a set after my own heart.  When Clean brought out its Reserve line of perfumes last year, I only got to try out 1 of the original 9 scents, so this was one way to check out 4 more.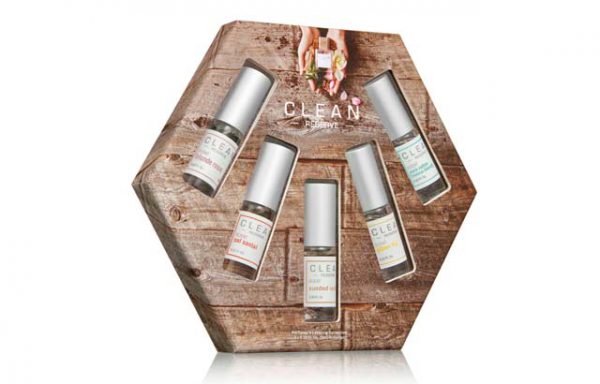 In case you missed it, the Clean Reserve collection is meant to be higher end than the regular Clean line of scents.  Where those were often one-notes, these scents are a little more subdued in their ingredients and impact, and the note combinations are a little more unique.  For example, Sel Santal translates into Salt Sandalwood, and I've never smelled the two together, but this was actually my favourite scent of the set.  And no, it doesn't smell salty, but it might remind one of warm saltwater, out of an ocean, in warm weather, maybe around wet woods?  That smells so good.
The layering collection has 5 scents in it:
Blonde Rose (which I review here)
Sel Santal
Citron Fig
Sueded Oud
Warm Cotton.
All the scents are fresh and wearable, without anything being too sweet, floral, or gourmand.  They are meant to be layered because they're all variations on the fresh note.  Blonde Rose smells musky and floral, Warm Cotton smells like nice laundry, Citron Fig is a favourite because it's a lemony fig scent.  Sel Santal is another favourite which I just want to spray all over my room because it's such a nice warm clean smell.  Finally, Sueded Out smells like calm oud after it has been worn for a while.
You can pick this up at Sephora stores or online.  $29.