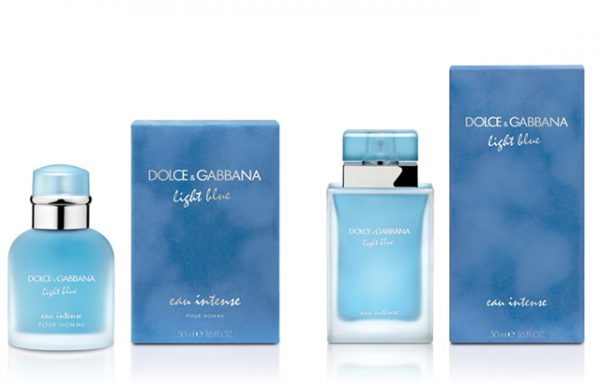 Light Blue by Dolce and Gabbana is one of those scents that's iconic.  So much so that you either love it or hate it just because of its popularity.  No matter what friend group I'm in, I know someone who loves it and has it on their vanity , and those that love it, love it a lot.
Now there's Light Blue Intense for men and for women.  The two scents have the familiar light watery woodiness of Light Blue but some how the notes are amplified and stronger.  What the original Light Blue lacked in strength is now present in Light Blue Intense and that's even though the original character of the perfume stays the same.
The scents are in the fresh family of scents and they are unbelievably wearable.  Wear sparingly because the longevity of these are quite good, and you can smell them from a ways away.  These are not the silent invisible perfumes, they are meant to be smelled even though they do remind you of woodsy, fresh water.
Notes for the men's version: Grapefruit, Juniper, Musk
Notes for the women's version: Lemon, Jasmine Petals, Musk
Available in stores now.