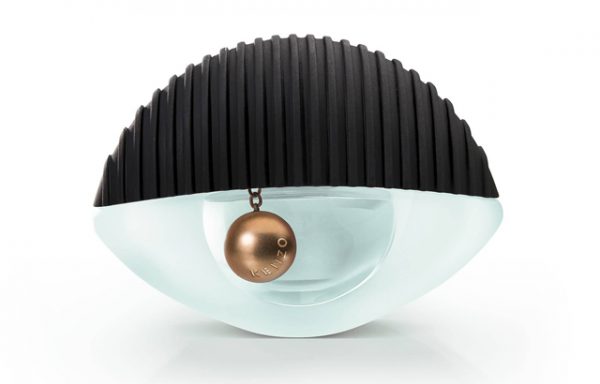 Fragrance powerhouse Kenzo has a new perfume on the market this month, and it's called World.  The packaging is to die.  The bottle looks like a lidded eye with a rose gold pupil hanging down in the center of the eye.  Far from being literally an eye, the concept is that this could be a third eye that sees everything – the world.
Francis Kurkdjian created the scent and it seems like it's supposed to be a little bit of everything – floral, fresh, and lots of sweetness. Actually, after the floral notes wear off, what's left is a lot of cotton candy sweet gourmand, which really lingers.  It's not the type of thing that I like to wear in the summer, but if you're a fan of sweet scents, then this one is for you.  It's a bit of a throwback to the days when sweet fragrances were all the rage, but with top notes of fruits and florals.
People have said that the lasting on this is not as great, but I have to disagree.  I could smell the sweet notes well past the 8 hour mark, which is staying a lot!  The more this scent warmed up on my skin, the sweeter it got, and the more you could smell it far and wide.
Official notes are: red fruits, peony, jasmine, and ambroxan which is supposedly something that makes all the notes hazy and come together.  There's tons of amber and a bit of jasmine peony from what I could smell.
Available at The Bay: $105 for 50 ml.  $125 for 75 ml.