The best thing on the shopping horizon in Calgary this year has been the opening of Simons, a hip contemporary shopping experience that melds brand names with H&M-type basics.  It's like The Bay meets Target, and it's not huge but different enough from other Calgary stores which makes it worth coming back to.
The department store has just launched Eau Contemporaine which is their fragrance collection with Ruby Brown, a Montreal-based perfume house.  The perfume comes in three scents: Silk, Cotton, and Linen.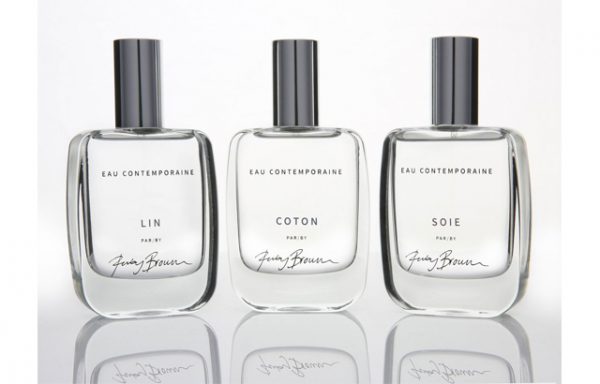 I have Silk, a floral woody scent with notes of grapefruit, rose, white tea, and bergamot.  The scent is clean and fresh and reminds me of a soapy floral.  I can smell the grapefruit and bergamot right away, and a white floral scent with a hint of tea.  It's super easy to wear and unoffensive.  It's light but still long-lasting like laundry detergent.
The perfumes are available at Simons.ca and in Simons stores across Canada.  $50 for 50ml.