Summer moisturizer has to be just so – it needs to be light enough to work under sunscreen and makeup, but heavy enough to actually be able to take care of dry skin.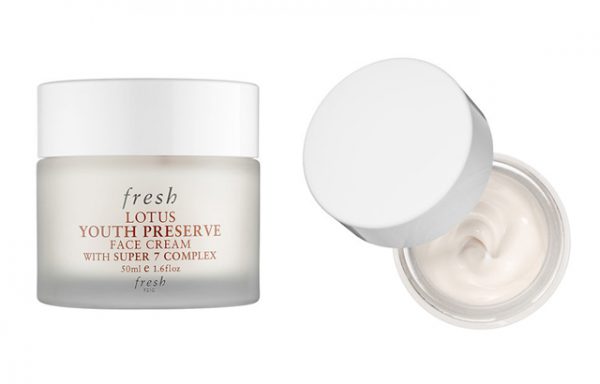 The light summery gels is what I've been turning to lately, but when I need something that's a bit more heavy duty, I've been turning to this cream.  It's heavier than a gel, but it still absorbs into skin super quickly and relieves any dryness.  Let it sink in – and it will – and then go ahead with face oils, sunscreen, or foundation.  There's no greasiness or pilling, but just nice smooth skin that doesn't have any more dryness.
Like the rest of Fresh's Youth Preserve line, it smells like fresh cut cucumbers which makes it refreshing to use.
Available at Sephora in 2 sizes: $20 for 15mL or $56 for 50mL.