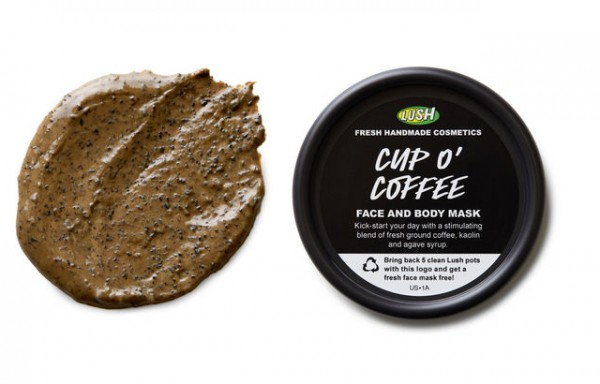 Yes, I'm a coffee person most days, and so coffee masks and scrubs are totally my thing.
Lush's Cup O' Coffee mask is one of three new fresh masks – the others are Rosy Cheeks for sensitive skin, and Don't Look at Me to cleanse and brighten.
The Cup O' Coffee smells like a blend of vanilla and cocoa coffee – more like a Starbucks formulation rather than something we brew at home.  It also has crushed up coffee beans in it so provide light exfoliation – though these are larger in size they feel almost smooth on the skin and are quite gentle.
The base itself is mostly Kaolin which is great for absorbing excess oils and leaving skin nice and matte, so this is a great scrub for those of us with oily skins. I loved this mask for my body but I loved it even more for my face.
Pick it up at Lush stores.