Face oils are so popular right now and they're awesome even if you have oily skin (which I do).  They are great for sealing in moisture and hydration and I really love using them at all times of the year.  You can even put them on under sunscreen which gives your skin a really nice dewy glow.
The key ingredient in Fresh's Seaberry oil is Sea Buckthorn Oil which is really rich in omegas.  Combined with grape seed oil and sweet almond oil, this makes for a really nice rich oil that helps protect skin from dryness.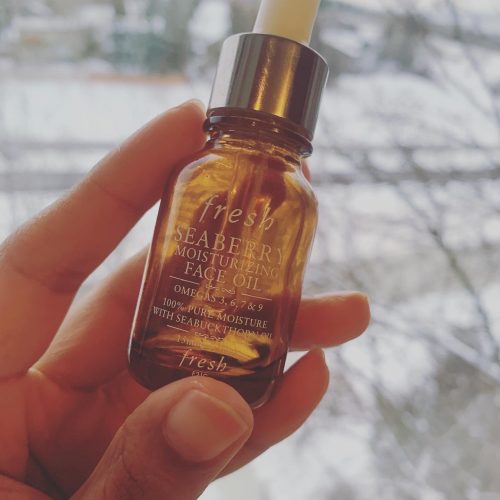 You can see that the bottle I have is quite small – it's 15ml instead of the usual 50ml – and that's because I got it in a gift set over Christmas.
You can get the full size at Sephora and wherever else Fresh products are sold.
$70 for 50mL.