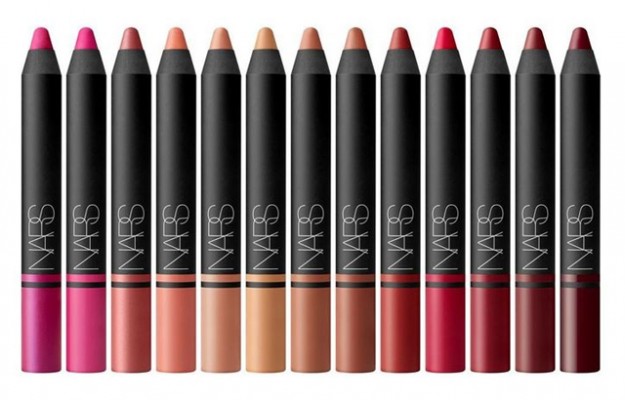 If you're in the mood for something new, check out Nars's interactive movie for their new Satin Lip Pencil.
The Satin Lip Pencil is basically the hottest thing you can put on your lips right now.  It's a creamy punch of pigment available in everything from shocking pink (Yu) or basic wearable apricot.
With all the other recent jumbo lipstick launches, you might be wondering how this one is different from those.  Firstly, the Nars' version has more pigment.  Just a tiny swipe packs a major punch.  They're also a bit softer, so it seems that more product gets deposited on your lips.  Because there's more of everything, these are also longer lasting which is a bonus.
$30 each at Holt Renfrew, Murale, The Bay, Sephora, and of course, Nars.ca.