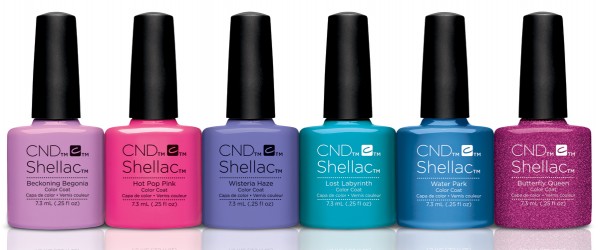 This week, I checked out CND's latest nail polish collection, called Garden Muse, and it's everything you could want for Spring. I know we're not into the season yet, but I'm actually tired of the pale nudes and greys.  I need some colour in my life and this collection has it.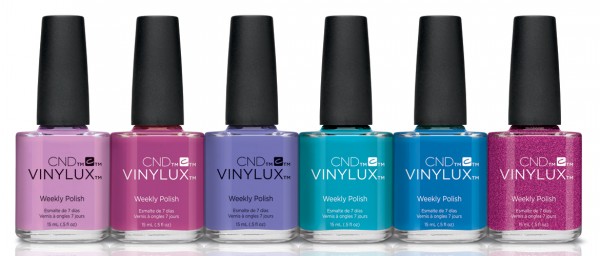 CND is the maker of Shellac, so if you normally get a Shellac mani, you'll be able to find this at your salon.  If you're not into Shellac, you'll be able to find these colours in the Vinylux formula which is sold at beauty supply stores and salons.  I will say that two of the colours in this collection are repromotes in the Shellac formula (Water Park and Hot Pop Pink) and totally new additions in the Vinylux formula.  They look almost the same but there might be a few differences in shine and opaqueness.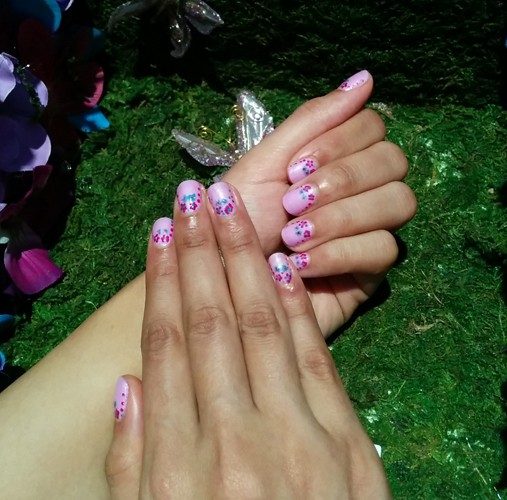 I got a Shellac manicure in Beckoning Begonia with flowers using Butterfly Queen and Lost Labyrinth and I'm obsessed with how spring-like these colours look.  Beckoning Begonia went on sheer on the first coat, but the second coat made it opaque and the silver shimmer in it makes it look extra shiny.
The collection is available now, and if you opt to get a Shellac manicure, you'll want to invest in a box of Offly Fast which is Shellac's new at-home removal system.  The box has enough product for two uses, and lets you use the same Acetone-based remover that they would use in the salon – Shellac's is formulated with macadamia nut oil to help hydrate the nails as it's taking the Shellac off.  You simply soak the included cotton pads in the acetone solution, put it on your nails, wrap with the foil, and wait 10 minutes.  There's an orange stick to help you scrape off the Shellac, and a mini bottle of their Solar Oil to help re-hydrate the nails.  The box retails for $20, and saves you a trip the the salon if you weren't planning on getting another manicure right away.
Check out the Garden Muse collection at your local Shellac salon now.