Last week I dyed my hair with the new Garnier Olia, which is supposed to be more gentle for your hair because it's ammonia free and made up of a 60% oil blend.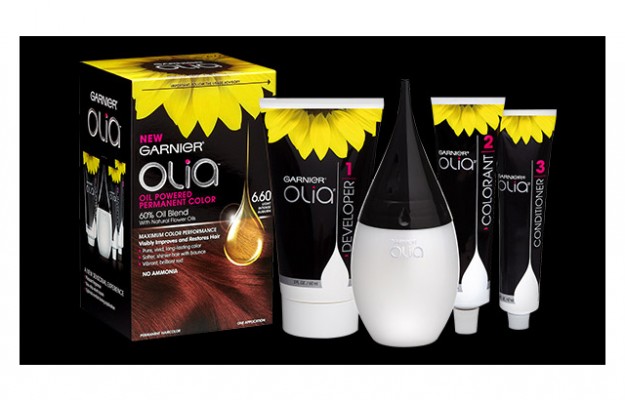 I've tried an oil-based hair colour before by L'Oreal Professionnel (L'Oreal is L'Oreal Professionnel and Garnier's parent company) and it's pretty awesome, so I was interested in trying this at-home version.
Right when I mixed together the developer and colour, I could see the difference – the result was a super creamy mixture that looked like lightly-whipped cream. It was definitely not the slightly watery or gel-like mix that usually results from at-home hair colour.
Because the mixture was thick, it was really easy to apply because it wasn't drippy. The 20 minutes it took to set went by in a flash because the dye doesn't smell like ammonia and instead has a slightly fruity scent that's light.
The end result was great – but not that different from other at-home hair dyes that I've tried. I had full coverage of all greys, and the colour was completely consistent. After washing out the dye, my hair was soft and smooth and super shiny.
So is it worth it to switch to Olia? I think that if the dye actually is more gentle on your hair, then absolutely.
Get Olia for $12.49 at drugstores.