Right now, I'm using Garnier Micellar Cleansing Water
.
Micellar water isn't just regular water. It's water that's infused with tiny particles (micelles) of oil or cleanser so that it feels like water, but the micelles emulsify oil and dirt, and make it possible to wipe all that away.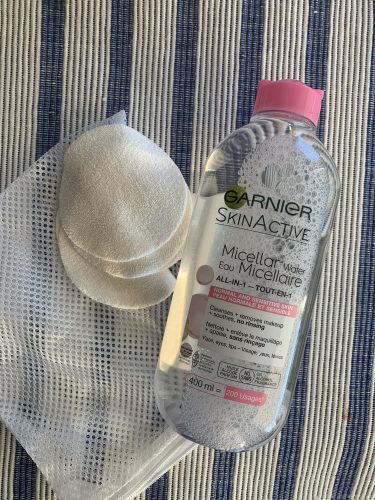 If you're trying to reduce your impact on the environment, one way of doing that might be to stop using wipes on your face because they are big polluters. I mean, there's a time for wipes, like on vacation, but if you're just using them at home, then you might be better off stocking up on micellar water and some reusable makeup removing pads, or even some washcloths.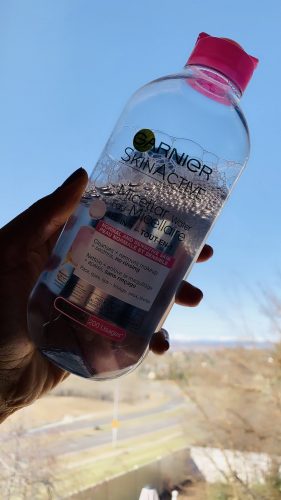 Garnier Micellar Cleansing Water
 is meant to take off makeup but also leave your skin moisturized.  I need something else to take off waterproof mascara, but that's always the case for me.  It always requires a couple of cleanses, or even some cold cream to really come off.  I like following up with a light cleanse to get my skin really clean.
Pick up Garnier Micellar Cleansing Water
online for $8.97.