Technically, I'm not a Mary Kay girl… I just can't buy things on order. I need to touch and feel and try before buying. But the more I get to know the brand, the more I can see that they come out with some real gems.
So here are some from their Fall 2011 collection, called Redefining Elegance.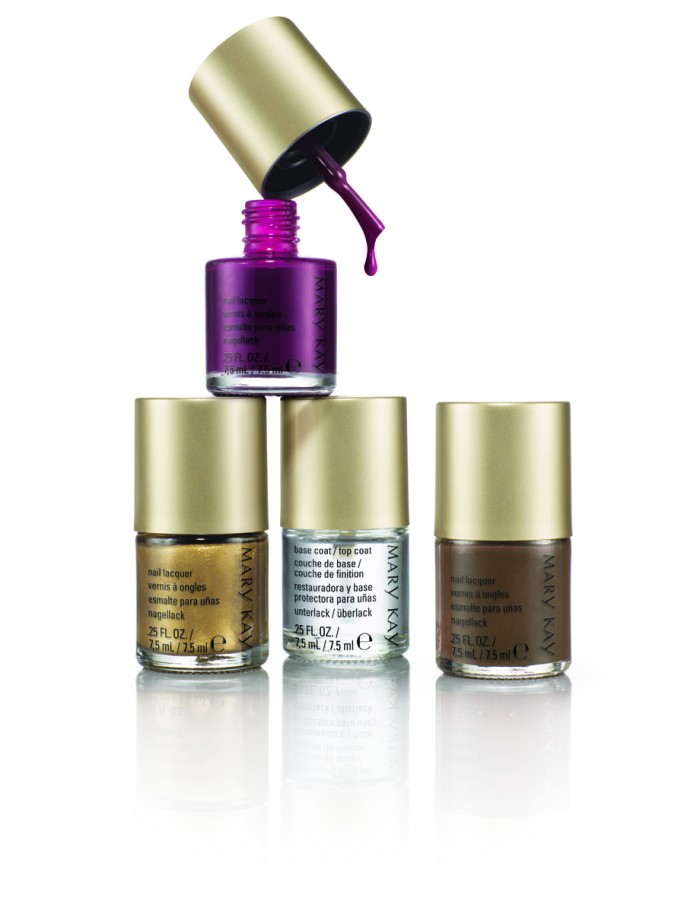 First, check out the Gold Leaf nail polish ($10) which is the perfect shade of gold. It will work for the holidays and for every summer thereafter. Layer it under some sparkle. Seriously, I can't get enough of this colour. Their fall collection also includes a Taupe (ok, but you could get that anywhere) and a plum (similarly meh). Skip the base and top coat which didn't get me any lasting power (also $10). Never trust anything or anyone who says they can do it all.
Oh yes, and a swatch of my new fav colour? Here you go: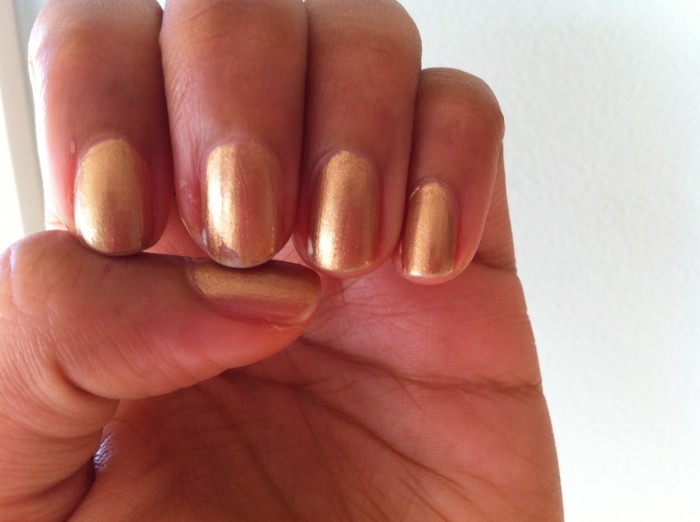 Next item you should check out?
Their Beauty That Counts Creme Lipstick which, like the fall products, will only be on sale until Dec. 15th. $1 from the sale of each lipstick will be donated to a Mary Kay charitable foundation that helps change the lives of women and girls. It supports the Look Good Feel Better program. The lipsticks cost $16.50 and come in wearable colours. There is a shimmery bronze, a pretty pink and a lovely coral. They are great quality – highly pigmented and long lasting.
Check out these and other items on the website.