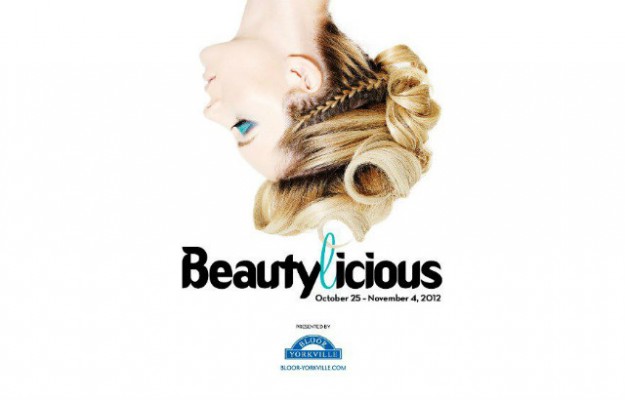 The fourth annual Beautylicious event kicked off in Toronto's upscale Bloor-Yorkville neighborhood on October 25th. Modelled after the popular citywide Winterlicious and Summerlicious prix fixe dining specials, the beauty and wellness event offers value-priced skin, hair and spa packages from over 50 Yorkville area beauty businesses.
Beautylicious is the perfect time to check out new spas and salons at a discounted price or to test out a buzzy new service.
Prix fixe packages are available at $30, $50, $75 and $125 price points. On-trend treatments on offer this year include a Shellac pedicure from Lux Spa ($30), eyelash extensions from Winks Eyelash Boutique ($75, $150) and a Liquid Gold Anti-Aging Facial from Esthetics of Lara ($75). Sure bets include classic services offered by Yorkville standbys such as Sea Buff at Holt Renfrew ($75), Spa Sampler at Stillwater Spa ($150) and a Haircut and Flash Finish gloss at Grey May Hair ($50).
I opted for the Anti-Aging Treatment from medVspa ($75). New to Yorkville, Dr. Marina Vashkevich gently led me through my first medispa visit with a high-tech service incorporating diamond microdermabrasion and a deep hydrating treatment that left my pores perfectly polished with no redness or irritation.
Beautylicious runs until November 4th. For information on participating businesses and available packages, visit Beautylicious.