Everywhere I look, I can see that neutrals are in in a big way.  Believe it or not, this is a difficult look to pull off because you want your face to have colour and life in it, and when you're wearing makeup the colour of your own skin, this can be difficult.
It's good to have style inspirations that can help you achieve perfection and Charlize Theron is definitely one of mine this time around.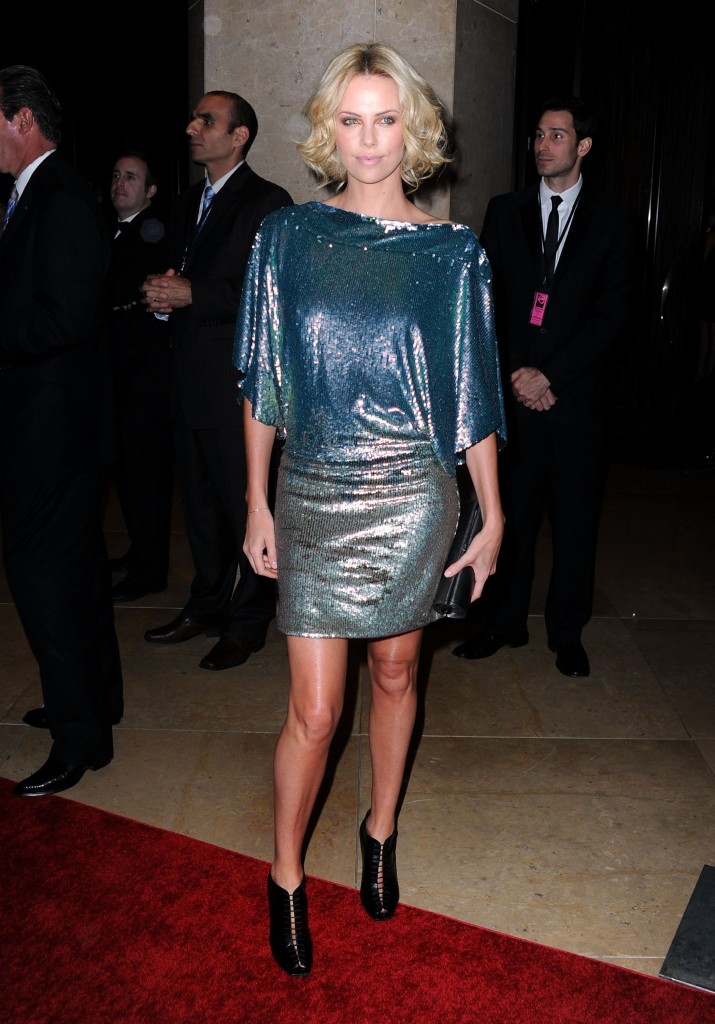 Her look at the American Cinamatheque Awards was perfection.  The key to wearing neutrals is to mix in different finishes and to not keep everything matte.  Charlize's lipstick matches her skintone, but it's got a bit of pink in it to keep it real-looking and the finish is a shimmer instead of a matte.  If you don't like shimmer, you could make this a high gloss finish, and it would look fantastic.
She also wears gold around her eyes instead of the same pink or peachy tone.  The gold is a nice contrast to her blue eyes and makes them pop, but it's not too much so the overall look is still neutral.
The dress is of course the icing on the cake and her neutral makeup lets us really focus on that.