Ralph Lauren has a new perfume out called Notorious. This one takes a departure from other Ralph Lauren fragrances in that it's an oriental.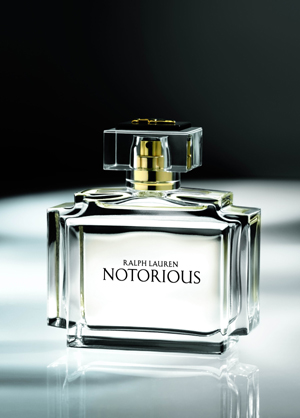 When you take a sniff of the Ralph Lauren Notorious juice straight out of the bottle, you'll essentially smell the dry-down of the final product. Though the opening is an almost citronella-like citrus, the dry-down is a powdery spicy blend of pepper, patchouli, and vanilla.
I liked this but I know that the heavy blend won't be for everyone. One can take heart in that it's consistent and what you first smell is pretty much what you'll have throughout the day.
I also liked Ralph Wild, and Ralph Lauren Blue, while Romance was the first fragrance I ever owned.
Notorious is unique – have you smelled it? It's discontinued now, but you can find a lot of old scents on discount fragrance sites.