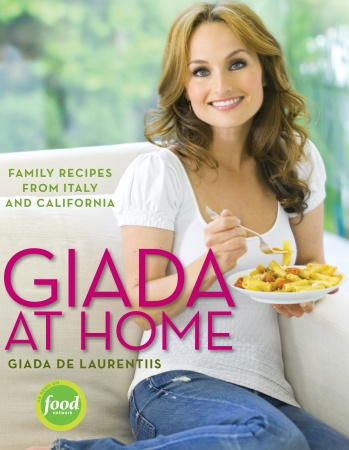 I rarely share tidbits about my offline life here on the blog (except when it relates to my makeup routine) but I'll share this: I recently moved and ended a few months of topsy turvy living. I had been packing as much as I could, and thus couldn't use some things that I had just got.
I'm finally settles into my new pad, and am loving the new space. It features a room of my own where I can just get some work done and have only beauty-related things around.
I'm also getting to know my new kitchen, and finally had a chance to use a new cookbook, that had been packed somewhere and was finally released.
It's Giada De Laurentiis' new Giada at Home which came out in March this year. Predictably, the book features classic American-Italian recipes delivered with Giada's laid-back California touch.
I've made 2 recipes from this book so far: a creamy mushroom pasta, and a chicken, fennel, and tomato dish. Both dishes were ridiculously easy to make and were super yummy! I wasn't sure about the mushroom pasta dish because the creaminess came from mascarpone cheese, but it was so delicious and I served it to a couple of friends who really seemed to enjoy it. The chicken recipe was super fresh and unusual. By pure chance, I had fennel in my fridge already so it was a snap to pull together. I usually just use fennel in a salad, so it was nice to change it up and actually cook it!
There are still a few more recipes that I'm planning to make from this book and so it's stored in my kitchen right now where I can get easy access to it. Most of the recipes seem super easy to make and can be prepared in under an hour.
There are also tons of pictures so that you know what you're working towards. Available at bookstores for $43.