Today's gift idea is for those who need gentle skincare – they find soaps and traditional cleansers too irritating or have skin that really feels the burn of the cold winter wind.
Burt's Bees is a great brand to check out at this time of year because their products are naturally formulated and always moisturizing thanks to the inclusion of beeswax.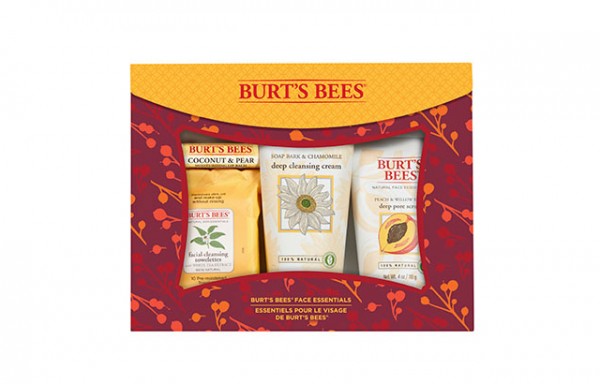 The Face Essentials gift set is not only naturally formulated, it's affordable too!  It's only $19.99 and includes cleansing wipes, a gentle face scrub, a cleansing cream, and their new coconut and pear lip balm.
You can find it in drugstores and grocery stores (check out their store locator), or order online directly from the Burt's Bees website.