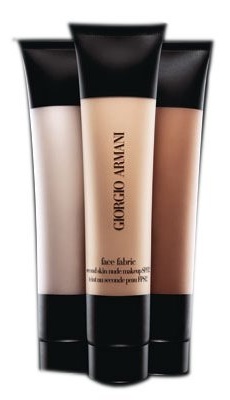 I didn't love Giorgio Armani Face Fabric when I first tried it.
On my skin, it did this weird, rolling thing, especially when applied with fingers.
The trick with Face Fabric is to use a damp sponge, and when applied as such, it goes on smoooooothly, thanks to its silicon base. The coverage is pretty light, but does a good job of evening out skin tone efficiently and dries to a silky finish.
I absolutely understand the hype with this foundation. It feels fantastic on the skin, and in spite of the silicon base, it never feels mask-like, and allows your skin plenty of breathing room.
The end result is skin that is smooth, flawless, and dewy – isn't that what we're all looking for?