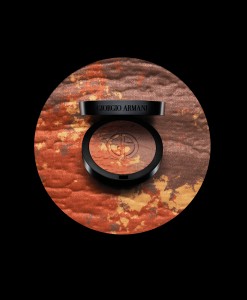 If you're a compact lover, as I am, there's no doubt that you're a fan of Giorgio Armani and I thought today was a good time to throwback to this compact from 2009.
Regardless of the trends, Giorgio Armani always bring out something completely different from what the rest of the market has, and that's what keeps people going back to their counter.
The compact that's being offered is a bronzing one and it's a trio of 3 colours: a bronze, an orange, and a touch of gold. You can sweep your brush across all 3 to get a bronze glow or just dip into the orange for a look that's more sunny. The seemingly Mayan-inspired design is pretty and goes deep so your compact looks newish even when it isn't.
In Canada, Giorgio Armani cosmetics can only be found at Holt Renfrew stores across the country.