I had heard so much about Armani's Luminous Silk Foundation and now I finally own it.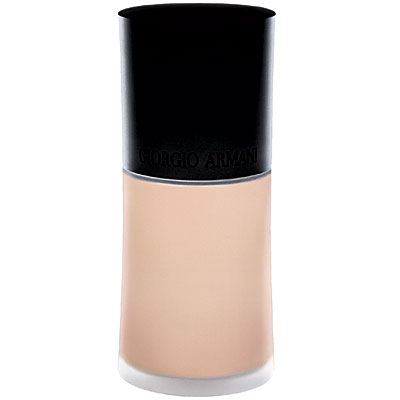 Is it as good as everyone says it is?  Pretty much.  Though the foundation carries a hefty price tag, it's worth it because if you find the perfect color match, you can have medium coverage that looks absolutely natural.  That's the greatest thing about a good foundation – it should look like your real skin.  Another plus?  The fact that it lasts the whole entire day without coming off even a little.  Trust me, I have very oily skin and I found that I hardly even had any oil show through with this foundation.  My makeup always looks fresh and though the coverage is dewy, it's still a finish I can live with.
Also get the blender brush from Armani.  It's used to apply the foundation and is unlike anything I've ever used before.  Although it is made of real hair, the brush doesn't absorb any of the foundation and seems to look fresh no matter what! Pretty amazing stuff and there's nothing else like it on the market.
If you haven't tried this foundation, take the plunge. You will not be disappointed.
$80 for the foundation, $84 for the brush.