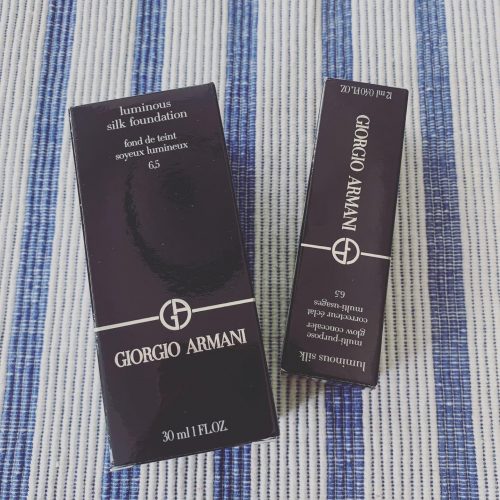 You might have guessed this from my videos lately, but this has been my go-to foundation and concealer duo lately. The @armanibeauty Luminous Silk Foundation is an old favourite, and now I have it in a warm colour that's perfect for my skin tone with a coordinating concealer.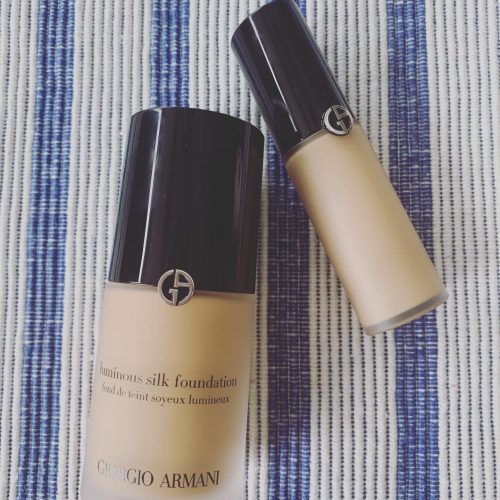 I find that the concealer is a little bit lighter than the foundation, so using the two together works well because you can use the concealer under your eyes to add some brightness.  The concealer is made specifically for using under your eyes. It's made with technology that doesn't crease once it sets, and is meant to correct and highlight.  I can attest to this because that's what I see when I use it myself.  It also has caffeine in it which is great for reducing puffiness, and vitamin E and glycerin take care of that delicate under eye area.
The finish is pearlescent so your skin looks glowy without being shimmery.
What I love about the Luminous Silk foundation is that it's blendable and liquidy, and one pump gives me enough coverage on my whole face.  I tap it into the areas that need most coverage, and then blend it all in.  Because of how pigmented it is, I prefer to apply this with a foundation brush and then I don't end up with product all over my hands.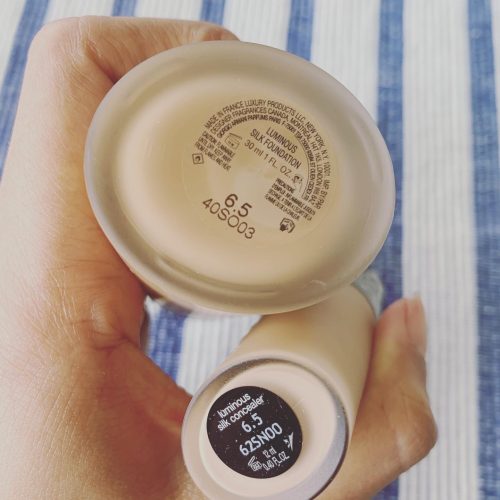 Both the foundation and the concealer are medium coverage, but you could definitely layer product to get more coverage, or you could sheer it out by mixing with your sunscreen or moisturizer.  I've tried the foundation and concealer over primer, moisturizer, and sunscreen, and I love it, but I do notice that it doesn't last the whole day.  I've had to cover a little bit more after my micro-needling treatment and I realize that where I'm trying to cover some redness, the foundation and concealer have worn off by evening time, and if I want, I have to pat some more on.
But, on a more regular basis, this isn't really a worry or problem.  I would be able to get through the whole day with this amount of foundation.
You can find both of these at the Armani counter or at Sephora.
$49 for the Luminous Silk Concealer, and $80 for the foundation.  I wear both in 6.5.