There are classics and there are classics.  I am sure that someone in my family must have owned Giorgio Beverly Hills because one spray takes me back to my childhood.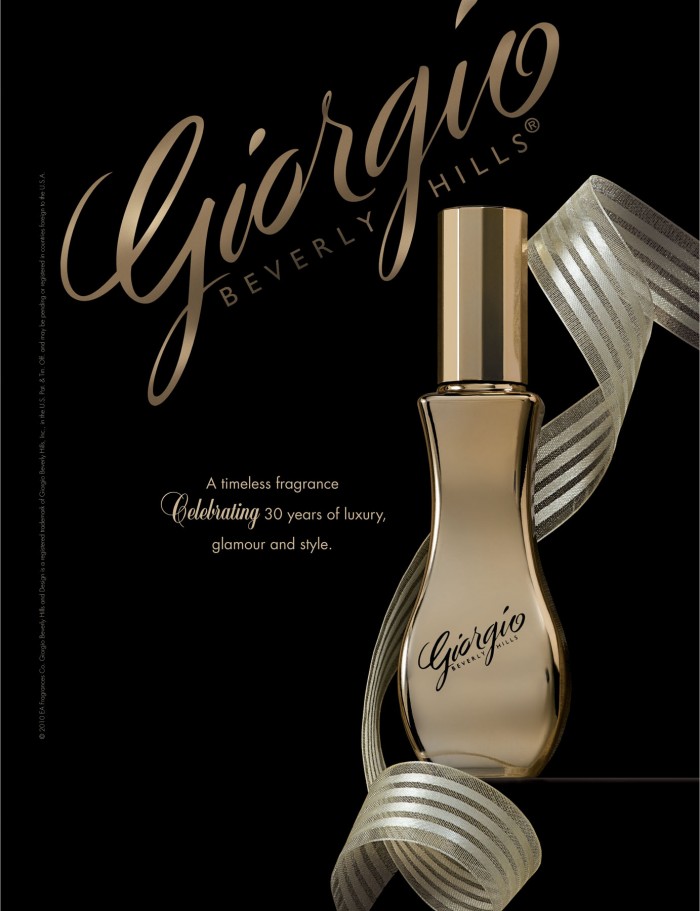 For a scent to have been around for 30 years is monumental, and now that it's owned by Elizabeth Arden, we know that the formula for the juice is at least closely guarded.
Let me back up for a minute.
Giorgio Beverly Hills was probably the first fashion boutique in Beverly Hills.  It opened in 1961 at a time when Hollywood was just coming to be, and wasn't the "it" destination for stars.  The boutique's owners could see more and more wealth coming into the neighborhood and wanted to offer these people a place where they could get designer clothing without actually having to visit the designers themselves (in Europe).  So they opened Giorgio Beverly Hills, which obviously was an instant success and became the starting point for Beverly Hills to be the place that rich people worked, slept, and now shopped.
In 1980 (or 1981 depending on which reports you read), the scent was created and launched at the store.  It became much talked about, and was ordered exclusively through the store.
Shortly after, it was featured in Vogue magazine as an ad that had a scent strip in it – the first ever in the world, and that's how it became an internationally renowned perfume, and now a classic.
The notes in this are quite sharp.  Bergamot opens and quickly fades, leaving a strong-smelling jasmine, ylang ylang, tuberose and gardenia.  The '80's are definitely present in this scent because there is no gourmand note in sight.  Also, the scent is super strong.  One spritz and the whole room will smell of Giorgio Beverly Hills, and so will you for the entire day!  Even the eau de parfums that I have don't smell this strong.
In any case, to commemorate the fragrance's 30 years, Giorgio Beverly Hills is now available in a pretty gold bottle that's limited edition.  Pick this up at your local fragrance counter.