I recently got a blow out for a special event, and I got the best compliment ever.
"Whoever did your colour did an amazing job.  It looks completely natural and blends into your regular hair colour."
This was after I had gotten my hair highlighted at Salon Fli.
This is probably the biggest compliment that I can pass on to Salon Fli.  Their peers in the industry think that they do an amazing job.
And now let me tell you about the night that I got my hair done at Salon Fli here in Calgary.  The salon teamed up with Schwarzkopf to give me and my friends a Girl's Night Out.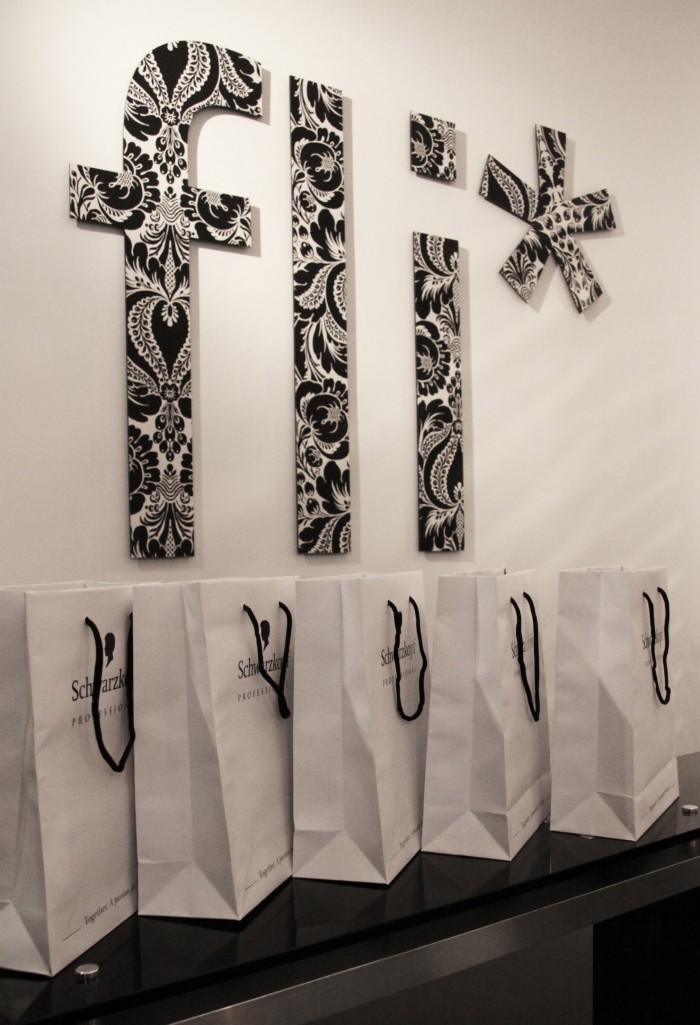 All I can say is that Salon Fli is now my new BFF.
I have never been treated so well at a salon, and if you've been reading my blog for a while, you know that I've been to some fancy schmancy places in Toronto and New York.  Salon Fli, really took care of us.  They listened to us and made suggestions accordingly.  They gave us what we were looking for, and didn't use us as guinea pigs to demonstrate the latest look.  Moreover, they were fun and friendly and shared their professional tips so that we could look good at home too!
Needless to say, we walked out of there feeling like superstars – better yet, we looked like celebrities too!  The looks we got were glam but not over the top.
Though each and every hair stylist was awesome, I should let you know that they also have an amazing makeup artist on staff.  Just by adding some more eyeliner and a sheer coral lipstick, she made me look like Kim Kardashian, and even sent me out the door with a lipgloss mini so that I could touch up my makeup on the go.  It was awesome.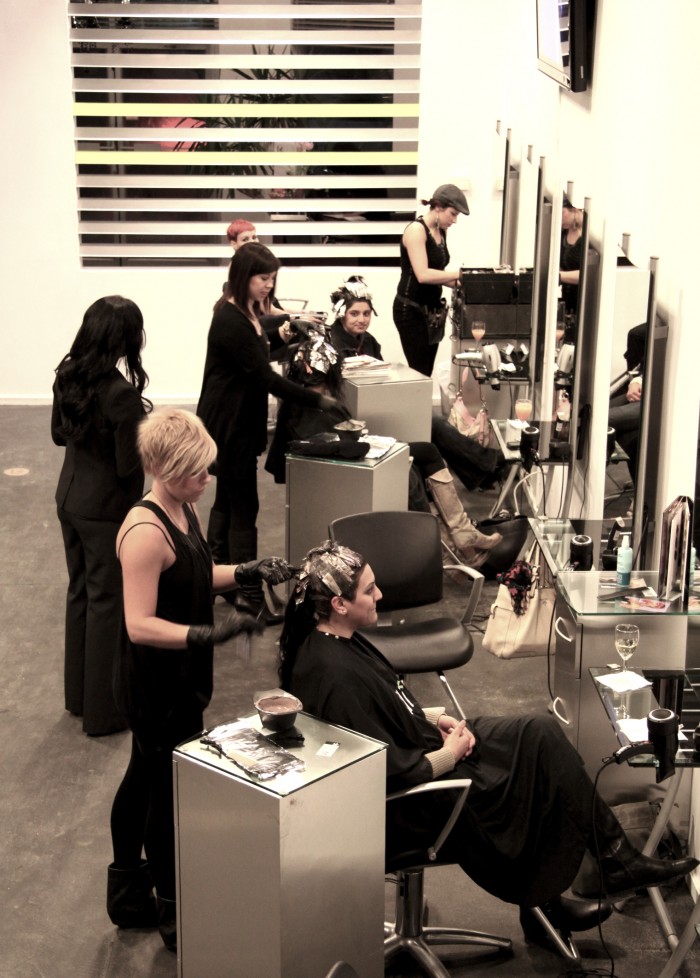 At the salon, I had my hair done with Schwarzkopf's Essencity colour, which has a natural base, yet can be used to lighten colour or brighten it as well.  There's a huge range of colours available – bright reds, light blonds, and of course nice rich browns.  The colour takes just 10 minutes to work on the hair shaft, which means that if you're just doing a basic colour, you can be done colouring your hair in about 30 minutes.  Essencity also makes the toner that they use on highlights, and I've already covered the shampoo and conditioner that they make and that I took home that day.
I didn't have any fading of the colour, which just showed me that it was really salon quality despite the mere 10 minutes it took to set.
Schwarzkopf and Salon Fli really impressed me.  It was the first time I had tried either, and it won't be the last.  Schwarzkopf has a lovely violet black that I want to try on my hair next, so you may just be hearing about that in the coming months!
Have you tried Essencity or have any Schwarzkopf stories to share?  If so, I would love to hear about them in the comments.
Salon Fli is located in downtown Calgary.  The contact info is:
1220 8 Street Southwest
Calgary, AB T2R 1A9
(403) 410-7400
Tell them I sent you!