A look at an old fall collection from Givenchy. Loved it, and they kind of launch similar things each year, but this collection was especially pretty. Now, instead of eyeshadow quads, they have a 9 shadow palette but still with sparkly shadows.
My picks are going to be the Midnight (bottom right) and Blue (top right) quads. Smoky eyes are always in for fall, and the jewel tones are going to take this look to the next level.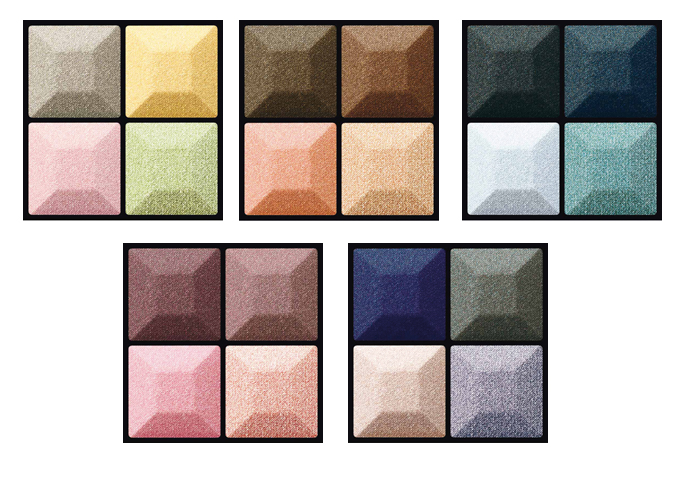 The face shades (both the blush and the face powder) are called Blooming and are sheer peachy powders meant to make the skin look as if it's glowing. They're so pretty and easy to use.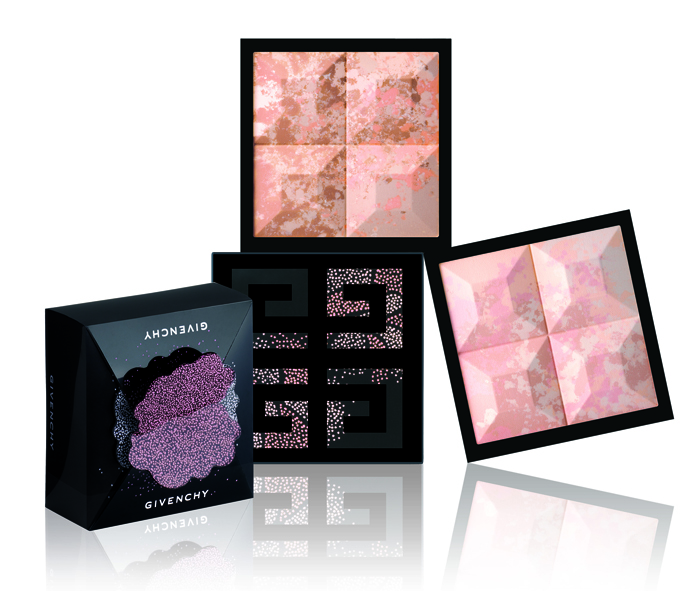 Finally, we come to my favourites – the nail polish, lipgloss, and lipstick. All are in peachy pink tones and just make everything vibrant and pretty. The lip gloss is Blooming Lilac and Blooming Coral so they're pretty much must-haves.