So the holidays are coming, and you're wondering what to possibly get for that male in your life.  It might be cliched but actually, after speaking to a few men, they do appreciate getting perfume as presents.  It saves them a trip into the mall, and they're getting something that at least one other person in their life likes the smell of.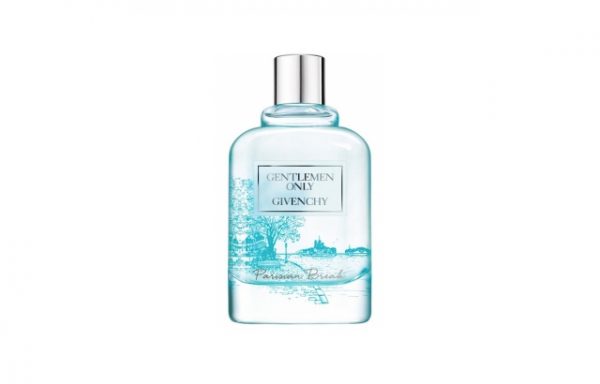 I have to recommend Givenchy's Gentlemen Only Parisian Break, which is a flanker that came out this summer.  I love it because it has notes of vetiver in the dry down (and that's one of my favourite notes ever) and opens with minty and lemony notes. There are also notes of amber in the base, which lends a nice warmness on the skin, but it's not a note that's too sweet or immediately apparent in the scent. The middle notes have sage in them which adds a powdery herbal touch before you smell the grassy fresh vetiver.
In case you're interested: it's actually a best-seller at the Hudson's Bay and it was so popular in Calgary that it sold out immediately!  It's been restocked now, so go have a sniff and see if it's for you or the man in your life!
$96.