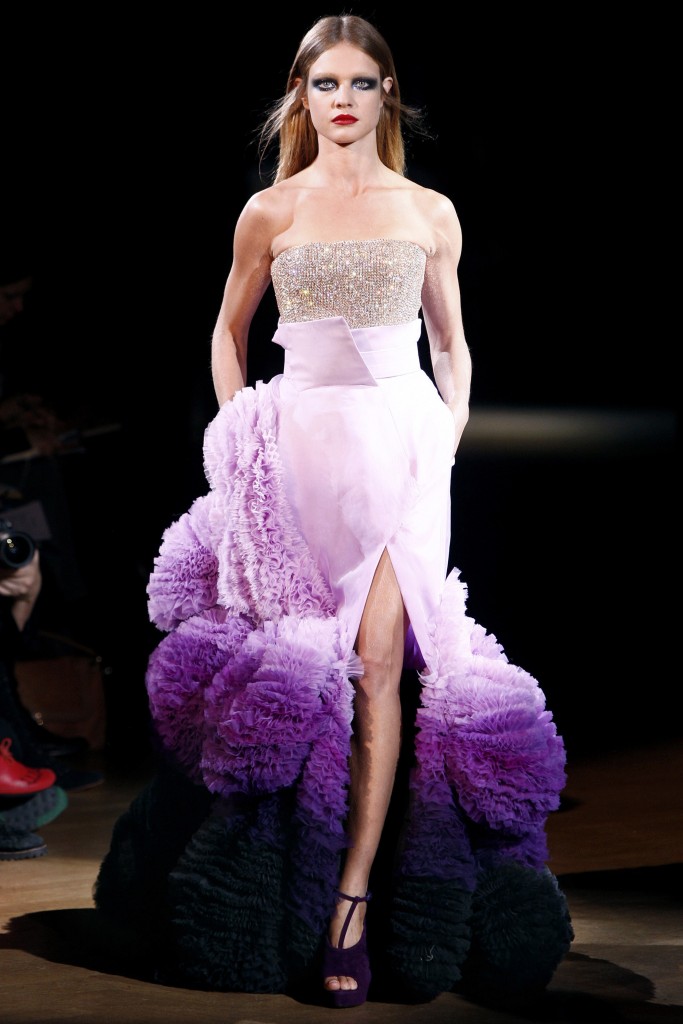 I love looking at haute couture makeup because it's usually an indication of trends to come.  When I saw this picture of Natalia Vodianova in Givenchy's Spring Summer 2010 haute couture show, I had to wonder.
The very dark eyes and bright red lip hardly go together, and the last thing we want is to have dark lips and eyes.  What would probably appear in future makeup collections (think print advertising for Givenchy's makeup line or any of their clothes) would be smudged dark eyeliner along with berry lips which is a prettier look.
Riccardo Tisci said that his inspiration was the '70's for the look and it's no surprise then, that we see heavy glitz on the eyelids – think disco ball effect in anything but silver.
Aside from the makeup, I am loving this dress.
The sparkle on the top of it, combined with so much flounce and a nice bright colour is right up my alley.  I'm glad that platform shoes are still on trend, since I love my black ones so much that I can't imagine putting them away any time soon!