Check out my beautiful photo of two lovelies from the Givenchy Holiday 2011 collection.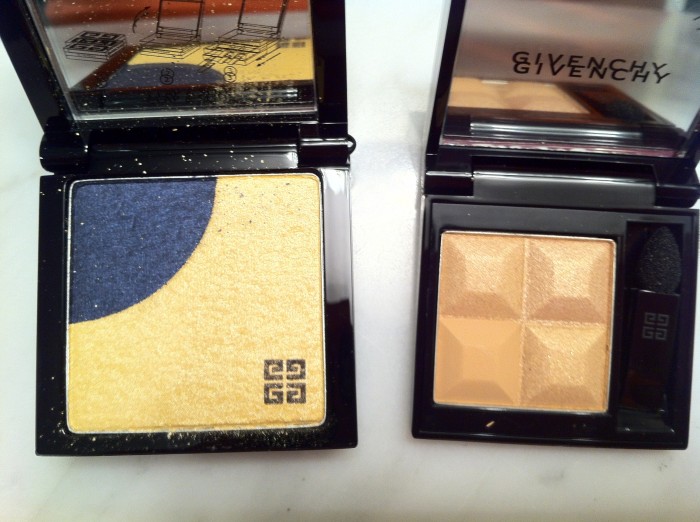 The gold and navy compact is the Les Ombres de Lune ($64) and features a shimmery highlighter for the face, and an eyeshadow for the eyes.  The compact is available in silver and gold, and the pigmentation is definitely there.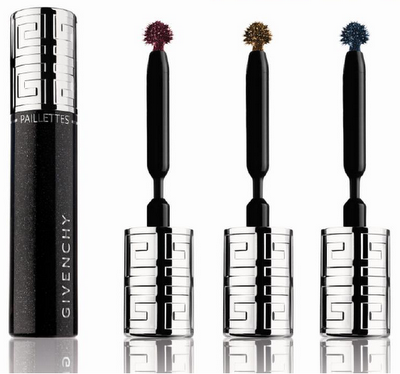 The other product in the collection is a set of mono shadows ($32).  Available in Taupe, Beige (shown) and Black, these are the same colour shadows in different finishes. There's a matte section, a glitter, and two sections that are shimmery. These shadows have unparalleled lasting power on their own, and with a primer they can last 12 hours on me!
Finally, the collection also has a glittery Phenomen'Eyes mascara.  It's not my look of choice, but shimmery sparkles do add a festive touch to any kind of makeup you might be wearing.  The mascara isn't that pigmented but it could work on its own if your lashes are already dark enough.  It comes in black, gold, and plum!  My fave is the black because it's easy to work into your look.
Givenchy is available exclusively at Sephoa!