Packaging that makes you say "wow!"
Givenchy's Lunar New Year 2018 collection has the most beautiful packaging – red with gold blossoms on it.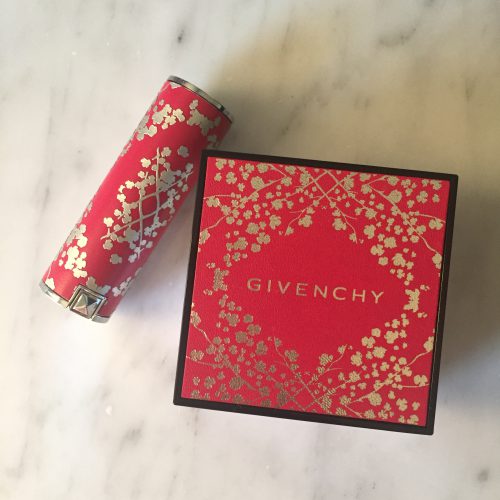 The lipstick cover is adorned in real printed leather, but the loose powder has a lid of imitation leather.  The Prisme Libre comes in shade #1 ($69) which is a mix of translucent, green, blue, and violet tones to even out redness and dullness and is suitable for all skin tones.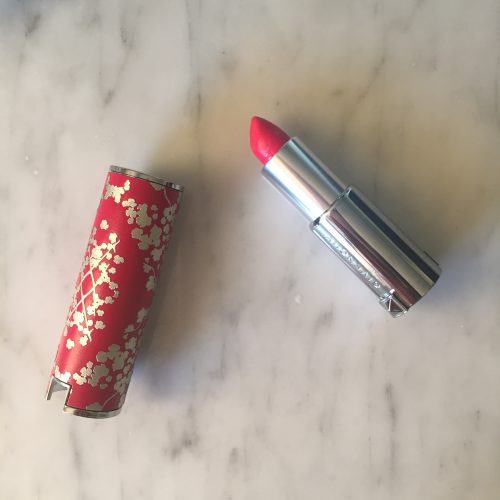 The lipstick is shade #305 ($45) which is a poppy red in a super moisturizing creamy formula.  It lasts a long time and leaves a bit of a stain on the lips when its worn out, which is just the way I like them.
Pick them up at Sephora.ca this January.